In a competitive housing market, there are certain things that can hurt your chances of buying the home of your dreams. Desirable homes are selling fast and many listings are receiving multiple offers. Bidding wars are the new norm in this hot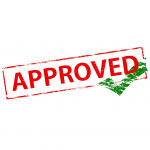 market. In this competitive landscape, anything you can do as a buyer to set yourself apart and speed up the process will give you an edge.
Our step-by-step home buying process suggests shopping for a mortgage and getting pre-approved before you start your house hunt. "Sure," you might say, "but why do I need to be pre-approved if I already know what I can afford?" Assuming you know what you can afford could be a costly mistake. Generally, buyers should spend around 30% of their pre-tax income on housing which translates to a home around three times your annual salary. This is only a rule of thumb and circumstances of each buyer are different. Pre-approval allows you to know exactly what you can afford straight from your mortgage lender.
There are a number of reasons pre-approval is a no brainer for both buyers and sellers. Because real estate agents field multiple offers from qualified buyers, they don't have time to accept an offer from someone who has yet to get pre-approved for a loan. Making an offer without a pre-approval doesn't guarantee you can actually follow through with your offer, which is a red flag to sellers. In a slow market it may be possible to submit an offer on a home and then start the lending process, but a competitive field means buyers need to have their financial ducks in a row before looking at properties. Additionally, you always want to put your best foot forward as a buyer.
For many agents and brokers, it's pretty cut and dry: No pre-approval? No offer.
Pre-qualified vs. Pre-approved
Novice homebuyers may think that being "pre-qualified" for a mortgage is the same thing as being "pre-approved." While lenders may provide you with a pre-qualification letter that shows what they think you'll be able to afford based on your income and credit profile, this letter doesn't actually require full financial documentation and verification. The pre-approval process is far more rigorous and yields actual approval for a loan before you even make an offer.
Think of "pre-qualification" as a learner's permit and "pre-approval" as an actual driver's license.
Now that you know the importance of pre-approval for your home loan, you'll be a step ahead of other buyers. Click here to start your mortgage pre-approval process today.
Tags: Buying a Home, house hunting