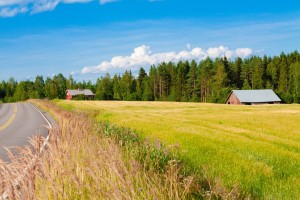 If you're considering buying a home, getting a piece of Indiana real estate might be the way to go. It's part of the midwest, the rust belt, and has some of the most affordable real estate in the nation. Here are four reasons you might consider becoming a Hoosier.
1. Your money will go furthest in Indiana
According to GOBankingRates, homes in Indiana are more affordable per square foot than anywhere else in the United States. The average $300,000 home in Indiana is 3,478 square feet, which is larger than anywhere else in the country.
In contrast, the average $300,000 home in Washington, D.C. is only 603 square feet. In Indiana, that could just be your living room. If you're looking for a spacious dream home, getting a mortgage in Indiana could be your ticket!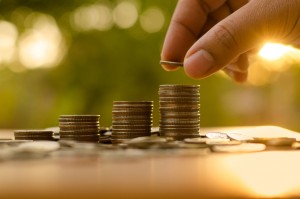 2. Indiana is a sports capital of America
Indiana is one of the best states in the U.S. for sports. Two of the most iconic college teams in the U.S., the Indiana Hoosiers and the Notre Dame Fighting Irish, call the state their home. Several other colleges such as Purdue also dot the landscape. The intense competition and devotion to basketball has paid off: Indiana produces more NBA players per capita than any other state.
Additionally, the Indianapolis 500 is one of the best-known, most prestigious, and exciting motor races in the world. It happens every year in Indianapolis, drawing fans from all over the world to seek thrill at the speed and performance of the the fastest cars on earth.
3. Agribusiness abounds in Indiana
You know the song lyric about "amber waves of grain" from "America the Beautiful"? That's Indiana. About two-thirds of the state's 23 million acres are farmland, and they produce everything from corn to cattle. Living in Indiana means living close to one of the breadbaskets of America, a breadbasket you'll have access to at farmer's markets, and county and state fairs.
That rural land also means that Indiana is home to some breathtaking natural beauty, such as the forests and covered bridges of Brown County. Amber waves of grain aren't the only thing the state has going for it!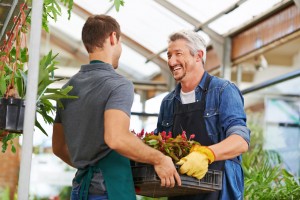 4. "Hoosier" is a great nickname with a mysterious origin
No one is quite sure why people from Indiana are called "Hoosiers." It might have originated as a term for backwoods and country people, it could reference a canal contractor named Hoosier, or it could be a Native American word for corn. No one knows. The only thing that's certain is that it's among the better nicknames for people from various American states.
If you're looking for a home in Indiana or elsewhere, get in touch with us, or connect with us on Twitter and Facebook.
Tags: house hunting, Indianapolis