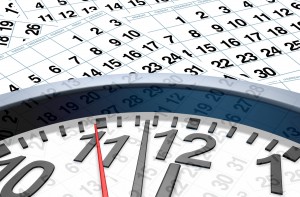 Credit is about to become a lot more limited for some potential homebuyers—and it has nothing to do with the government shutdown or America's debt ceiling. On November 16, Fannie Mae will be going through extensive changes, which will drastically change the kind of loan you'll have access to. So what are the changes? And why do they matter to you as a prospective homeowner? We've outlined the adjustments Fannie Mae will make to its program the system underwriters use to ensure someone can borrow a Fannie Mae loan.
Higher Down Payment
After November 16, the days of a 3.5% minimum down payment for a Fannie Mae loan will end. The program will soon require 5%, which amounts to a $3,000 difference on a $200,000 home. If you only have access to funds to afford a 3.5% down payment on the home you want, you need to make an offer soon!
Maximum Life of the Loan
The most common loans in America are 30-year fixed rate loans, and that won't change. In the past, though, borrowers could apply for a 40-year loan, significantly reducing their monthly mortgage payments. Those days are numbered. With the new changes coming in the middle of the month, the maximum life of a Fannie Mae loan will be 30 years.
Other Changes
Interest-only loans have lost a lot of favor among lenders since the housing market crash, and they're being completely removed as an option for Fannie Mae loans. It's important to note that some changes will take place that could increase accessibility. Borrowers who once sold a home in a foreclosure will no longer be automatically rejected. This is due to adjustments of credit reporting, but it doesn't affect first-time homeowners—or anyone currently eligible for a Fannie Mae loan.
For most of prospective home-buyers, these new changes are primarily restrictive. If you can't afford the larger down payment or were hoping to borrow a 40-year loan, you need to make an offer before November 16!
If you're interested in purchasing, refinancing, or learning more about mortgage rates before credit becomes tighter with these Fannie Mae changes, simply fill out our Fast Response form. Our experienced mortgage professionals would love to sit down and discuss your needs. We look forward to hearing from you!
Tags: 2013 home prices, best time to buy a home, first time home buyer, Government programs, Home Loan, home mortgage, mortgage education