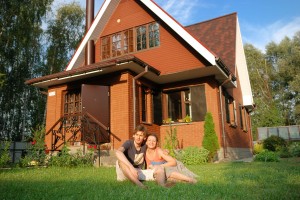 There are many loan options available on the market today, but none more popular than the government insured Federal Housing Administration (FHA) home loan. It makes up approximately 25% of all the mortgages on the market today and with good reason.
FHA loans remove much of the risk to Colorado lenders by insuring the loan against default. This means that lenders are more willing to offer these loans to higher risk borrowers making these loans especially nice for first time homebuyers. Here are four reasons you should consider a Colorado FHA loan.
Down Payment Requirements
Unlike conventional loans that typically require at least 5% down in order to qualify for a Colorado mortgage, FHA home loans require just 3.5% down. Using the median listing price for a three-bedroom home in Denver of $266,000, you would need just $9,310 down to purchase under an FHA loan.
Credit Requirements
The credit requirements for a Colorado FHA loan are much more lenient than your conventional mortgage. Typically, you can qualify with a score in the 580+ range, depending on your debt to income ratio and employment history; whereas, conventional loans will likely require a 620 or above in order to qualify.
Support Programs
The U.S. Department of Housing and Urban Development was created to promote strong, sustainable, inclusive communities and quality affordable homes for all. As a part of their mission, they offer counseling and advice on buying a home and credit counseling services for little or no money to the consumer.
You can get in touch with your local Colorado HUD office if you are interested in learning more about counseling services in your area.
Closing Contributions
Homebuyers can seek contributions of up to 6% of the homes sales price from the seller to cover closing costs. This means that there can be little to no out of pocket expense to the borrower at the closing table which can make this a very nice program to consider for cash flow strapped buyers.
FHA home loans are great option to consider and are particularly nice for first time homebuyers that do not have equity in their present home to use toward a down payment on another home.
If you are interested in considering a Colorado FHA home loan or would like to discuss some of the other Colorado mortgage programs First Option has available, simply fill out our Fast Response form or give us a call in our local branch office located at (303) 803-1900. Our experienced mortgage professionals would love to sit down and discuss your needs. We look forward to hearing from you!
Tags: Colorado FHA Loan, Colorado mortgage, Colorado Mortgage Lender, Denver Mortgage, FHA Loan, first option lending, first option mortgage