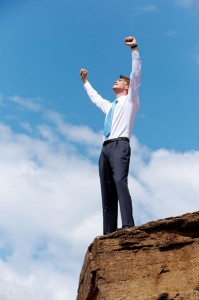 A last minute deal to avert the 'Fiscal Cliff', which made permanent the Bush tax cuts for individuals making less than $400,000 a year and couples making less than $450,000, was passed in the early morning hours of January 1st and signed by President Obama late last Wednesday night.
This alone is great news for the housing industry and the majority of Americans, but in addition to shielding the average tax payer from substantial tax hikes, the bill included several additional provisions that will benefit the housing market and homeowners alike.
Mortgage Forgiveness Debt Relief
The Mortgage Forgiveness Debt Relief Act of 2007 has been extended one additional year to January 1, 2014. Without this special clause, the relief efforts that are helping to reduce the inventory of foreclosed homes on the market may have been in jeopardy.
To use a simplified example provided by the IRS: let's say you borrow $10,000 and default on the loan after paying back $2,000. If the lender is unable to collect the remaining debt from you, there is a cancellation of debt of $8,000, which generally is taxable income to you.
The Mortgage Forgiveness Debt Relief Act of 2007 prevents homeowners from being taxed on debt that was forgiven by the bank, making short sales a more realistic option for homeowners underwater on their mortgage.
Mortgage Insurance Premium Deductions
Banks often require buyers making a down payment of less than 20% to pay for what is referred to as a mortgage insurance premium, which pays the lender if the homeowner defaults on the loan. This typically amounts to around 1% of the value of the mortgage and is often required until you have at least 20% equity in your home.
The deal passed on January 1st preserved a valuable tax deduction on the mortgage insurance premium for homeowners making $110,000 or less. This will save homeowners $100 billion dollars this year and continue to make buying a more attractive option to potential homeowners feeling the pinch of a hot rental market.
Energy Efficiency Tax Credit
A 10% tax credit (up to $500) for homeowners who invest in energy-efficient improvements on their home has been extended through 2013 and made retroactive to include 2012. This means if you are a first time buyer shopping for your new home, you can be just a little more confident purchasing that fixer upper knowing that Uncle Sam will pitch in up to $500 in energy efficient improvements!
With clarity on the tax deductions and credits being made available in the coming year, now is a great time to evaluate your finances to see if purchasing, refinancing or making some home renovations are a possibility for you in 2013.
If you're planning to purchase, refinance, or learn more about mortgage rates, simply fill out our Fast Response form or give us a call at 888-644-1999.  Our experienced mortgage professionals would love to sit down and discuss your needs. We look forward to hearing from you!
Tags: energy efficient tax credit, first option mortgage, fiscal cliff, homeowner tax credits, mortgage forgiveness debt relief, mortgage insurance