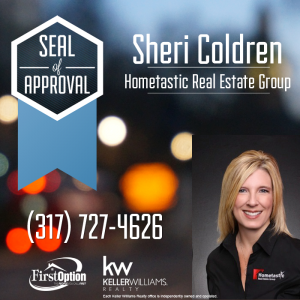 If you're looking to buy in Indianapolis, 2014 is the year to do it—preferably sooner than later. Market statistics show strong growth in the area, in home values, urban growth, and employment opportunities. Countless publications have ranked Indianapolis among the strongest or most promising economies in America, and more and more statistics have begun to back these figures up. We've assembled a few of them to emphasize why now is the best time to buy in Indianapolis.
Increasing Value
Analyzing the inventory, average sale price, and time spent on the market between February 2013 and February 2014, Indianapolis received a 4 out  of 5 Market Rating for increasing value. Homes over the past year increased 6.8% in value—a strong, steady figure, illuminating growth, not unsustainable inflation. Figures indicate this trend will only continue, meaning the longer you wait to buy, the more expensive Indianapolis homes will be.
Bustling Downtown
Livability.com analyzes cities using figures like unemployment, building vacancies, income growth, and various other livability factors. Downtown Indianapolis was ranked #3 in the nation, a position earned for its strong economy and bolstered by its gorgeous skyline and amenities. Forbes added it to its top 10 downtowns as well. The Mass Ave Arts District continues to captivate emerging and aspiring artists, and with its paths connecting 8 neighborhoods, the Indianapolis Cultural Trail offers the walkability and bike-ability  young urban dwellers have begun to crave in a city.
Economic Boom
Indianapolis faced similar struggles as many large cities during the recession, but it's now ranked among the top 10 poised for recovery. In recent years, it has diversified its economy, becoming a national leader in healthcare, education, and finance fields. As the 12th largest city in America, Indianapolis has even developed a strong tourist industry, attracting visitors for its museums and various sports franchises. Wall Street included the city among the 7 best in the country for business startups, and with Forbes' declaration that Indianapolis will be the #1 next big boom town, people who buy now will have an investment in one of the biggest upcoming cities in the nation.
If you're interested in  purchasing and would like to speak with a local real estate expert, call Sheri Coldren at Hometastic Real Estate Group at (317) 727-4626.  If you would like to learn more about mortgage rates in Indianapolis, simply fill out our Fast Response form or call our local branch at (317) 713-9500. Our experienced mortgage professionals would love to sit down and discuss your needs. We look forward to hearing from you!
Tags: 2014 Housing Trends, best time to buy a home, house hunting, housing market statistics, Indianapolis Home Loan, indianapolis mortgage, Real Estate