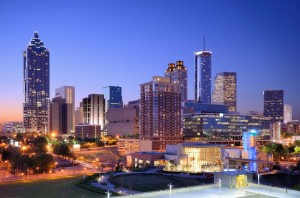 There have been encouraging signs across the country that the housing market is picking up and Atlanta is no exception. The median sale price is up 5.85% over last year, it made the list of improving markets in December 2012, and was featured in the Washington Post as a city with significant opportunity to drive the housing recovery. All of this, plus a generous borrowing limit from the FHA makes purchasing with an FHA loan especially smart in Atlanta right now.
The FHA borrowing limit is set at $271,050 for a single family home in many of the metro areas including Buckhead and other North Atlanta communities, attractive to families for their convenient location and good schools. And the borrowing limit goes up to as much as $346,000 in coveted areas in the city such as Chandler Park. This makes an FHA loan a great option for prospective buyers looking to purchase in Atlanta or its surrounding areas.
So how do you go about getting an FHA loan in Atlanta? FHA loans are not actually provided directly through the federal government, but rather, are offered through private mortgage brokers and insured through the federal government.
Obtaining an FHA loan is simple.
Meet Basic FHA Loan Requirements
At least two years of steady employment (preferably with the same employer)
Two years of consistent or increasing income
A minimum credit score of 620
No bankruptcy's within the last two years and no foreclosures in the last three years
A minimum down payment of at least 3.5% of the loan
Get Pre-Approved
Find an approved FHA Atlanta Mortgage Broker that can originate or underwrite the loan. These lenders are able to offer loans that are backed by Federal Housing Administration Mortgage Insurance and meet the requirements set by the government to provide FHA loans.
Find a Home
In order to qualify for an FHA loan, the home must be a primary residence that you intend to occupy full time, cannot exceed the FHA's borrowing limit for your area, and must meet basic property standards during inspection.
If you are interested in talking with one of our mortgage specialists about qualifying for an FHA loan or are interested in getting more information about the program, simply fill out our Fast Response form or give us a call in our local branch office in Atlanta at 770-226-5800. Our experienced mortgage professionals would love to sit down and discuss your needs. We look forward to hearing from you!
Tags: Atlanta Home Loan, FHA Loan, first option mortgage, first time home buyer, house hunting