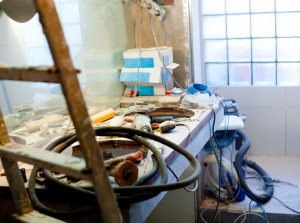 If you are a first time homebuyer, chances are you will be looking for a starter home – one that fits within your budget that you can grow into, acquire some equity in, and begin your life of homeownership.
First time homebuyers often have limited choices when it comes to finding a move-in ready home within their budget. This is where a 203k FHA Home Loan comes into play. This FHA program has been designed for individuals who want to repair or rehab a fixer-upper to use for their primary residence.
How the Program Works:
An FHA 203(k) loan allows you to include the money needed for repairs on the home including material and labor. For example, you could purchase a home with a kitchen in disrepair and could then include the cost for a new kitchen right into your 30-year fixed rate loan. The loan will also include a 10-20% contingency reserve for unexpected expenses and you can get up to six months worth of mortgage payments included to cover the mortgage while you are renovating!
How to Qualify:
You are required to come up with just a 3.5% downpayment of the purchase price plus the repair costs. For example, if you wanted to purchase a home that was priced at $150,000 and needed repairs in the amount of $15,000, you would need 3.5% of $165,000, or $5,775 as your down payment. And like a standard FHA loan, you must also meet FHA credit qualifications.
This loan was created to allow for simple repairs which include roofs, gutters, HVAC, plumbing, minor kitchen and bath remodels, flooring, windows and doors, energy improvements, decks, patios and porches and new appliances. If it is a major remodel or will take more than six months to complete, this will not be an adequate loan for you.
If you are interested in hearing more about 203k FHA loans or want to know more about the other loan programs we offer, simply fill out our Fast Response form or give us a call at 888-644-1999. Our experienced mortgage professionals would love to discuss your needs. We can't wait to hear from you!
Tags: first option lending, first option mortgage, first time home buyer, Government programs, home mortgage, house hunting