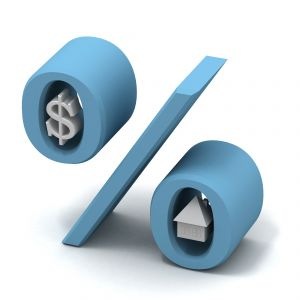 The housing market is heating up and spring home-buying season is upon us so before you hit the pavement on your own housing search, now would be a good time to review what lays ahead in the mortgage markets as you consider your home purchase.
Mortgage rates have been bouncing around the bottom since late 2012 and have maintained their near historic lows throughout the first quarter of this year. According to national mortgage giant, Freddie Mac, the national average on a 30-year fixed rate mortgage was close to a half point below its average rate from one year ago at 3.57%, but rates have been gradually increasing since hitting their lowest point in November. What is driving this pattern?
The Housing Market
As the housing market begins to pick-up, many people are holding onto their inventory waiting to see if they are able to recover more in their investment. This along with builders scrambling to meet increases in demand means housing inventories are low in many markets driving prices up.
Though the housing market is beginning to see signs of strength, housing prices are still way off their all time highs and it will take time for many to surface from their underwater mortgages.
The Economy
With a relatively poor jobs report out just last week and slow economic growth at hand, the federal government has continued to support its program of quantitative easing. This has helped increase the price of mortgage-based bonds, which in turn decreases the interest rates on these bonds. The fed has committed to purchasing an additional $40 billion per month of mortgage-backed securities indefinitely until they believe the economy does not require the support. They have also committed to keeping the benchmark interest rate low until at least mid-2015.
Many experts predict that interest rates will maintain their lows throughout the year, although many are expecting them to creep up ever so slowly as we enter into the latter part of 2013.  Most expect rates to remain below 4% for most of year, but with housing prices on the rise and an expectation for modest increases in interest rates, now is a great time to start your home search early this buying season.
If you're planning to purchase, refinance, or learn more about mortgage rates, simply fill out our Fast Response form or give us a call at 888-644-1999.  The experienced mortgage professionals at First Option Mortgage would love to sit down and discuss your needs. We look forward to hearing from you!
Tags: 2013 home prices, 2013 Housing Trends, best time to buy a home, first option lending, first option mortgage, Home Loan, home mortgage, house hunting, mortgage interest rates