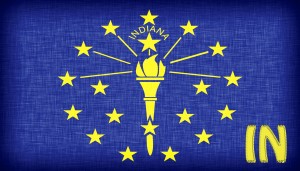 Indiana mortgage rates have continued to hover at near all-time lows. Inflation remains low and economic growth data has been mixed leading to little change in the current mortgage rates. But how long do we expect this trend to last?
The Federal Reserves Role
After the jobless rate fell to 7.5% in April, the benchmark for the 10-year treasury rose to 1.74% last week. This is the baseline used for everything from corporate bonds to mortgages and led to a slight increase in the 30-year fixed rate.
However, statements released after a recent two-day meeting in Washington suggested that the fed plans to continue quantitative easing at its current level until unemployment hits 6.5% or better. This is not anticipated to occur until 2015, which should help keep Indiana mortgage rates low.
Home Values Continue to Rise
Housing prices are up all over the nation and Indiana is no exception. The median cost of a home in Indiana is up 4.7% from $112,750 to $118,000.
A shortage of inventory and increased demand has fueled home prices to levels not seen since the decline in 2007. In Northwest Indiana, single-family home sales rose 23.1% year over year in February and all the major markets appear to be busy.
Employment Numbers are Improving
The US economy is moving in the right directions, although slowly. The most recent jobs report had April unemployment at a four-year low.
Though the Indiana unemployment rate is above the national average at 8.7%, overall trends are showing optimism for improvement in the state and economic development is taking hold in many markets in Indiana.
If you have been thinking about refinancing or purchasing a home in Indiana, now is a great time to do it. Rates are low and prices have bottomed out and are increasing rapidly.
If you are interested in speaking with one of our Indianapolis mortgage lenders about getting pre-approved or if you plan to purchase or want current rates; simply fill out our Fast Response form or give our Indianapolis branch office a call at 317-713-9500.  Our experienced mortgage professionals are happy to sit down and discuss your needs. We look forward to hearing from you!
Tags: 2013 home prices, 2013 Housing Trends, best time to buy a home, first option lending, first option mortgage, housing market statistics, Indiana Mortgage, Indiana Mortgage Rates, Indianapolis Home Loan, indianapolis mortgage