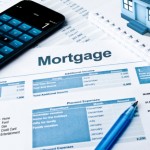 Applying for a second mortgage
isn't all that different than applying for a first mortgage. The paperwork is very similar, and just as when you bought your home, your lender will look at many of the same factors when determining how much you qualify for and determining what the terms of the loan will be.
A second mortgage on your home is a great way to pay for everything from home repairs to a college education for your children. It's essentially borrowing against equity you have built up in the property.
Typically, interest rates on a second mortgage are slightly higher than those on your first mortgage. Banks do this to protect themselves against the possibility of default. However, if you have great credit and an established relationship with the bank, the difference is often negligible.
Lenders vary on their policies in regard to second mortgages. However, most will require that your credit history, debt to income ratio, assets, and payment history meet the same minimum requirements for a first mortgage. In fact, if you have those things, you will be in a solid position to negotiate a favorable interest rate and loan conditions.
Finally, while a second mortgage is a great way to pay for purposeful expenses, it should never be used to pay for frivolous things such as a family vacation, new furniture, etc. 
Applying for a second mortgage doesn't have to keep you up at nights. When you're ready to gather all the information you need to get the process started, contact us at First Option Mortgage. We'll be happy to walk you through the process and get you started down the right path.
Image Source: iStock.com/doockie
Tags: applying for a second mortgage, first option mortgage