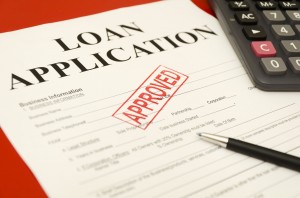 Getting pre-approved for a mortgage is the first step any house hunter should take before beginning their search for a new home. Getting pre-approved will help you in several ways. Not only will it give you the confidence you need knowing you can afford the home you're looking at, but will also show sellers that you are serious buyer and can be used as leverage when making an offer.
What Does it Mean to be Pre-Approved?
Many people don't realize this, but there is a difference between being pre-approved and being pre-qualified. When your pre-qualified, the loan office has completed a quick review of your creditworthiness and can give you a general idea of what type of loan you can afford based on your work history, income and credit.
Pre-approval, on the other hand, means that a complete credit check has been done and your credit history reviewed for outstanding debts. This is a greater commitment from the bank and will hold more weight with the seller and seller's agent.
How it Affects Your Credit
When you are pre-approved for a home loan, your credit is run. This means that if you are planning on shopping around with several different lending institutions, now is the time to do it.  You have a 30-day window from the time you get your credit checked from the first lender to get other enquiries without affecting your credit score with multiple pulls, so take advantage of that window and go shopping!
How Long do Pre-Approvals Last?
If you have not purchased within 90-120 days of receiving approval, you may need to renew the pre-approval; if interest rates have changed significantly over that period of time, you may not be able to get your earlier rate.  If you are in the early stages of searching, you want to simply get pre-qualified first, and then pre-approved once you're in the real thick of house hunting.
Protect Your Approval
Once you have been pre-approved, avoid doing anything that could negatively impact your credit rating until your close on your loan. Taking on additional debt, missing payments, or switching jobs while in the lending process can potentially change your approved mortgage rate or worse yet can result in denial when your finances get checked once again prior to closing.
If you're planning to purchase, refinance, or learn more about mortgage rates, simply fill out our Fast Response form or give us a call at 888-644-1999.  Our experienced mortgage professionals would love to sit down and discuss your needs. We look forward to hearing from you!
Tags: first option mortgage, first time home buyer, Home Loan, home mortgage, mortgage broker, mortgage education