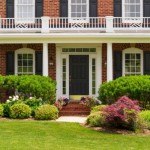 Are you in the process of buying or
refinancing a home
? If so, your lender will schedule an appraisal, the results of which are instrumental in determining whether or not the lender will approve the amount of the loan request.
A home appraisal determines how much the home is currently worth when compared to other comparable homes that have sold in the same area over the past several months. Consider that when you buy or refinance, the home in question is the collateral the bank is willing to loan against. If you borrow more than the home is worth the bank will be stuck with a debt that cannot be repaid, even if the home sells quickly.
Some basic facts about a home appraisal:
The appraiser will walk through the home, taking measurements to ensure the square footage matches the listed information and making notes of special features or upgrades that may increase its value a bit. That high-tech man cave you remodeled may not be viewed as a bonus to future buyers, showing that personalized upgrades may not hold any value.
Figures may vary. If the appraisal is being done for insurance purposes, the current market rate is irrelevant. Instead, the home will be appraised at the current labor/materials costs it would require to rebuild it.
The appraiser will look at recent "comps" or stats about home sales that features homes similar to yours, in a local radius, within the last three to four months. This will help them come up with their final price for your appraisal.
If you have questions about the appraisal process or home financing, contact us at First Option Mortgage.
Image Source: iStock.com/BackyardProduction
Tags: benefits of a home appraisal, first option mortgage, home refinance tips