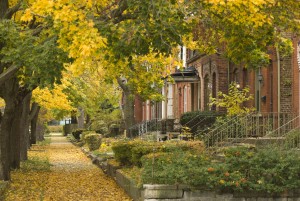 Buying a new home can also mean changing neighborhoods or even cities. House hunting involves more than just
looking at open houses
and evaluating a home's curb appeal. It also means checking out new neighborhoods, new communities, and a whole new environment that you'll eventually call home.
A main local hang
Plenty of neighborhoods might be away from bustling downtowns, but a small slice of city life can still be only blocks away. If you can go out your door and, within 20 minutes, walk along a neighborhood main drag with cafes, music venues, bars, or shops, you'll appreciate your neighborhood all the more. Being able to walk a short distance to a nearby movie theater, a small cafe, or a local restaurant that locals flock to will get you out of the house often and allow you to interact more with your community. Sharing public space will afford you opportunities to get to know your neighbors and the neighborhood, and you'll have a much more defined sense of place.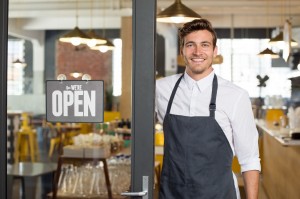 Grocery stores
Being near a grocery store is immensely convenient. Taking a quick trip to pick up something you're out of, grabbing a few items on the way home from work, or spending less than 20 minutes to even get to the store is a luxury that many take for granted. However, in plenty of American neighborhoods, grocery stores aren't nearly so plentiful. The USDA calls these regions "Food Deserts," and defines them as areas where residents have limited access to fresh food. A nearby convenience store or gas station might have a good stock of candy bars, but it's not going to provide much in the way of fruits, vegetables, or quality protein.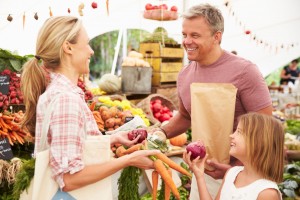 If you can, avoid food deserts and look for neighborhoods where you can get to a grocery store quickly and easily. Going to the store is a regular errand, and if you have to go miles out of your way each time, it can affect your quality of life.
Schools
If you have kids or are planning to have them, the location of your home will determine which school district they're in. For some families, this is one of the most important factors when buying a home. Over and above the feel, character, or livability of the neighborhood is proximity to quality schools. If this is important to you, be sure to check on figures like SAT scores, graduation rates, and college admission rates of your future neighborhood.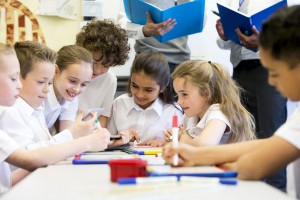 Parks
Even in the midst of a reasonably sized metro area, it's good to have bit of green space where you can walk the dog, go jogging, or have a picnic. Having a good yard can provide some of these things, but public parks provide a neighborhood with aesthetic appeal, character, and a relief from the workaday world. Being near a good park can also mean you're close to community events and festivals that might use that space.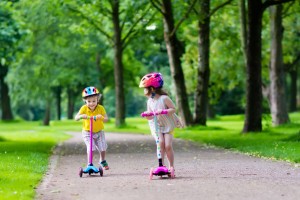 A home you love
Of course, the most important feature of any neighborhood is a home. Making sure the home you'll spend the majority of your time in suits your needs is the single most important factor of any neighborhood. After all, that home is part of the neighborhood you'll call your own.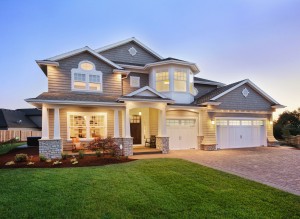 Let us know what you look for in a neighborhood on Twitter and Facebook, or get in touch with us anytime for all of your home and mortgage needs.
Tags: home buying, house hunting