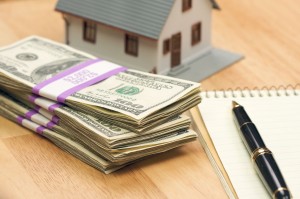 If you are in the market for some credit and have built some equity in your home, a home equity loan can be a low interest option worth considering. Whether you want to use it to pay off some higher interest debt, are making some home improvements, or want to make another big ticket purchase,
home equity lines of credit (HELOC)
are a great alternative to traditional high interest, unsecured credit options. Before you reach out to a lender to discuss the various HELOC programs on the market today, you will want to consider these three important questions.
How Much Do You Want to Borrow?
Typically HELOC's have a minimum and maximum line amount. So for example your minimum line amount could be a little as $5,000 and as much as $500,000. You will likely have to pay closing costs, an appraisal fee, and application fee in order to secure the loan. If you are only in need of a limited amount of money, you may be better served by using a standard credit card. However, if you're looking for a more substantial amount, a HELOC could be a more cost-effective solution for you.
How Much Equity Do You Have?
Typically banks are only willing to loan up to 85% of the equity in your home. Some may offer a high loan-to-value ratio HELOC loans that will allow you to tap into up to 100% of the equity, but these will typically be higher interest rate loans. Your debt-to-income ratio, income, and credit score will also play a role in determining how much credit you will be offered and what the quoted interest rate will be.
Do You Already Have a Second Lien?
If you have a second mortgage on your home or a home construction loan that is secured with your home as collateral, you may have a difficult time pulling out a home equity loan. Typically banks do not want to find themselves in third position on a HELOC. Most will therefore decline your application unless the second party is willing to move down the list in the order of importance for liens on your home. In this instance, the best course of action is to refinance your second loan and consolidate the liens in your home.
If you're planning to purchase, refinance, or want to learn more about our home equity lines of credit, simply fill out our Fast Response form or give First Option Mortgage a call at 855-487-8349.  Our experienced mortgage professionals would love to sit down and discuss your needs. We look forward to hearing from you!
Tags: first option mortgage, home equity line of credit, Home Equity Loan, refinance, second mortgage