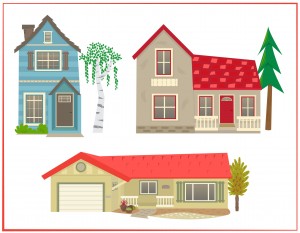 Ask any homeowner, realtor, or lender, and they'll tell you that homes have personalities. Every house has quirks, eccentricities, and oddities about it which you should take into account while
decorating
or
entertaining
. Design and architecture are a mixture of art, science, and engineering, and different types of combinations create different feelings and ideas around homes.
The most popular type of personality test out there is the Myers-Briggs test which breaks people down into sixteen personality types. We've matched those personalities to common types of homes on the American market. If you don't know your Myers-Briggs type, you can take a free test here. Could your personality determine the right home for you?
INTJ: Art Deco
The Art Deco home blends art with science. Precision and whimsy exist in equal portion in the Art Deco home, and like a visionary architect or an imaginative engineer, these houses look to a stylish, optimistic future.
INTP: Modernist
A modernist home is logical and functional, but not without a sense of imagination. Don't let the clean lines and 90-degree angles fool you. For the modernist, solving problems is one of the best ways to express creativity.
ENTJ: Ranch house
These all-American homes are bold and commanding. Like a CEO striding into a board room, ranch houses assert themselves proudly and are unafraid of whatever challenge is before them. If you have a ranch house leading your team, you feel unstoppable. This is the type of home that makes you want to achieve.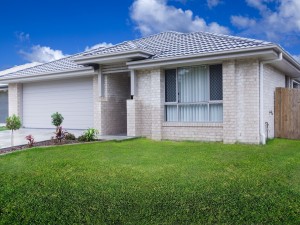 ENTP: Contemporary
We all know people who look at the world differently. Contemporary homes blend inside and outside, embrace asymmetry, and sometimes have unconventional floorplans. These are the types of homes you'd want to have as a business consultant or dinner guest, given that they always have something unconventional to say.
INFJ: Log home
Often sitting quietly outside the urban hubbub, a log home is the archetypical example of being close to nature. These homes appreciate quiet walks in the woods, the sound of rain, and nature in all its inspiring forms.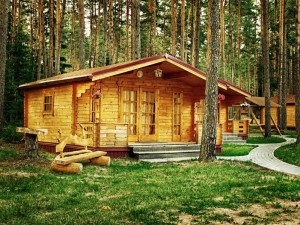 INFP: Cottage
The cozy cottage is the embodiment of kindness. These welcoming homes have fires in the hearth, blankets on the sofa, and homemade soup in well-loved kitchens. These homes are warm incarnate, a hand-crafted quilt of wood and brick.
ENFJ: Colonial
Colonial homes are classically inspiring. With their classic gables and balanced symmetry, these homes are at once comfortable and uplifting. Their lawns and columns show you how fundamentally good life can be, and fill you with a desire to be your best self.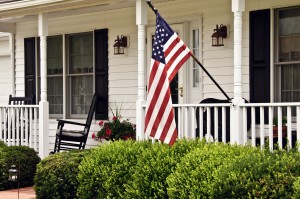 ENFP: Prairie
Open floors and functionality work together with enthusiasm and creativity in the prairie home. These houses are sociable and open, and always willing to hear what someone else has to say.
ISTJ: International
These homes are experts. Their clean facades and straight lines hint at clever, logical thoughts within. Facts and reliability are of prime importance for these homes, which don't burden themselves with anything unnecessary.
ISFJ: Pueblo Revival
Warmth and a sense of belonging are the order of the day for these homes. Pueblo Revival houses embrace their inhabitants with a clear sense of belonging, and even if you're a visitor in one of these distinctive houses, you cannot help but feel at home.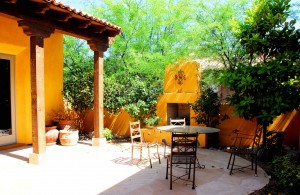 ESTJ: Neoclassical
These homes have ideas and ambitions, and the ability to realize them. Like an inspiring teacher or a master business leader, neoclassical homes are organized and effective, and always reaching for greater heights.
ESFJ: Craftsman
Personable and approachable, craftsman homes are always happy for friendly visitors to knock on their door. These homes are inviting and popular, and always make everyone feel at home.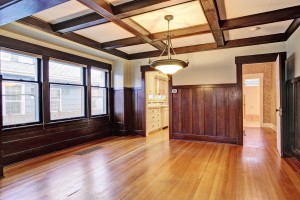 ISTP: Tudor
Tudor homes can be many things at once. They can be towering while being cozy, detailed while not being overly busy, and a castle and a cottage simultaneously. They're a type of home that has mastered several fields, and that virtuosity makes for a rich homeownership experience.
ISFP: Victorian
Victorian homes exemplify charm and grace. These homes radiate beauty and invite artistry in their residents and visitors. For Victorian homes, life is an elegant banquet. While their style is classic and respectable, it's never set in its ways. The beauty-seeking Victorian is always looking for something new.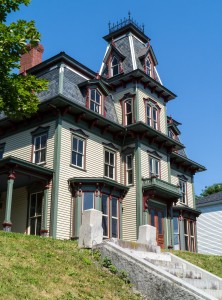 ESTP: Townhouse
Townhouses are in the thick of it! Often located in bustling urban areas, these homes are all about energy and connectedness. For a quick jaunt to a trendy wine bar or short walk to a thriving business district, look no further than the urban and adventurous townhouse.
ESFP: Italianate
Like the best operas, Italianate homes are enthusiastic, visually commanding, and theatrical. These homes seek to bring energy into the lives of everyone who comes through their doorway. Italianate homes love dinner parties, reunions, and holidays. Life is never boring in an Italianate home.
If you want to tell us about your home's personality, connect with us on Twitter or Facebook. And if this is getting you to think about a home that matches your personality, get in touch with us today!