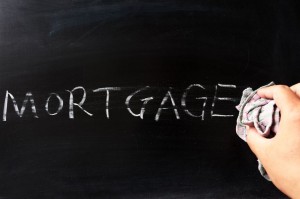 Mortgages are long-term loans, usually for 30 or 15 years, to help people afford home ownership. While you repay your loan in monthly installments, you're not simply paying the amount of the loan. So what else goes into your monthly payment?
If you want to remember what goes into a mortgage payment, use the acronym PITI—Principal, Interest, Taxes, and Insurance. Here's a quick breakdown:
Principal:
Simply put, this is the original amount of your mortgage loan. You can use a mortgage calculator to determine how much you can afford and a loan estimator to see what your monthly payments, down payment and closing costs could look like.
Interest:
This is the portion of the payment going to the lender for loaning you the principal. Click here to see current rates for fixed rate, adjustable rate and FHA loans, and get an instant rate quote.
Taxes:
One of two certainties in life, according to Ben Franklin: taxes will vary depending on where you live.  Taxes go towards public infrastructure in your community, and are calculated by the government on an annual basis. If you want to make sure you have enough set aside for your taxes, you can have them rolled into your mortgage.  Your lender will keep this money in an Escrow account until taxes are due.
Insurance:
Because a home is the largest investment most people will make in their lifetime, you'll want to protect your investment in the event of damage or loss from things like fire, theft, or natural disasters.
You'll also be required to purchase private mortgage insurance (also known as lender's mortgage insurance) if you provide a down payment smaller than 20% when you purchase your house. This is not uncommon for first time homebuyers, who are often younger, just beginning their careers, and therefore may not have accumulated the wealth required for the initial deposit.
Click here to learn more about what goes into a mortgage payment. If you're planning to purchase, refinance, or learn more about mortgage rates, simply fill out our Fast Response form or give us a call at 888-644-1999.  Our experienced mortgage professionals would love to sit down and discuss your needs.
Tags: first option mortgage, home mortgage, mortgage interest rates, mortgage payment, PITI