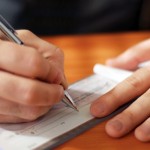 When it's time for you to buy a home and secure your mortgage, there is a seemingly endless array of decisions to be made. One of the most important decisions you'll make is whether you want to made a monthly, bimonthly or biweekly mortgage payment. A monthly payment is the most traditional version and involves a single payment every month for the duration of the loan.
The difference between bimonthly and biweekly mortgage plans is less straight-forward, and knowing the difference can save you thousands of dollars and can help you pay your mortgage off faster.
Bimonthly mortgage payments. With this payment plan, you will make two payments per month. Typically, those payments will be made on the 1st and 15th, although the pay schedule may vary depending on your lender. The advantage of a bimonthly plan over the traditional single payment plan is you will save a little on interest over the life of the loan.
Biweekly mortgage payments. To truly reap the benefit of making additional mortgage payments, the biweekly payment plan is the better choice.  With this option, you make a mortgage payment every two weeks which breaks down to making 26 payments a year. Over the course of a 30-year loan, this will help you to pay your loan off early and can save you tens of thousands of dollars in interest. For example, if you had a $185,000.00 mortgage with 4.5% interest rate and paid your loan biweekly, you would save nearly $42,000.00 and pay your mortgage almost 8 years sooner. Want to see how you can save by making additional payments on your mortgage? Click here to be directed to our mortgage calculator.
We hope this information helps you decipher the difference between bimonthly and biweekly mortgage plans. Our team invites you to contact us at First Option Mortgage today to speak with home loan professionals who put your needs first.
Image Source: iStock.com/Elenathewise
Tags: bimonthly and biweekly mortgage plans, first option mortgage, mortgage plans