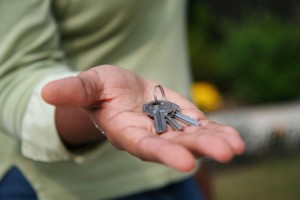 Despite recent increases, interest rates still remain at historically low levels. However, purchasers that have become accustom to seeing mortgage rates in the 3% range are turning to less traditional methods of financing to purchase their home. One of the more uncommon methods of obtaining a mortgage is utilizing what is referred to as an assumable mortgage. This type of mortgage allows you to purchase someone's home and simply take over the terms, interest rate, and principle on the home.
Assuming the seller has an interest rate below today's rates, an assumable mortgage may be a good option to consider. But before you do, here is what you need to know
From the Buyers Perspective
Most traditional conventional loans are not assumable mortgages, however it is possible to assume the mortgage on FHA loans and VA loans. Like any other type of mortgage, providing the loan was originated after December 1, 1986, the borrower must still apply for the loan and meet the lending guidelines put in place by the current mortgage holder.  Without the lender's consent, assumption cannot take place.
One of the benefits to an assumable mortgage is that you can save on both closing costs and can waive an appraisal of the home if it is agreed upon between you and the seller. However, on the flip side, if a large amount of equity has been built-up in the home over the years, you may need a large sum of money as a down payment in order to buy the current owner out and assume the existing mortgage.
Although assumable loans may sound attractive, it is important to remember that you are entering into a long-term loan agreement with the lender that is already associated with the loan and you do not have the flexibility to choose your own. Although rates have seen an increase in recent weeks, they are still much lower than many borrowers likely purchased their home for if they have been in the home for an extended period of time.
From the Sellers Perspective
Providing your interest rate is lower than the current rate, an assumable mortgage can make your home more attractive to potential homebuyers. However, with this reward comes some risk as well.  If you are not careful, you may find yourself responsible for the debt even after the buyer assumes the loan. This means if the buyer makes late payments or defaults on the loan, it will have a lasting affect on your credit rating and even potentially leave you responsible to whatever the lender is unable to recover from the borrower. To avoid this risk, you must receive a release of liability from the lender in writing at the time of assumption.
Given the exceptionally low interest rates that are still available on the market today, it is worth checking with your lender to see what types of mortgage programs are available that allow for the transfer of your remaining mortgage debt to a new buyer. When it comes time to sell your home, your interest rate may be a very attractive selling feature for your home.
Whether you're looking to purchase, refinance, or learn more about mortgage rates, our experienced mortgage professionals would love to sit down and discuss your needs. Simply fill out our Fast Response form or give us a call at 855-300-4339. We would love to hear your story!
Tags: 2013 Housing Trends, FHA Loan, first option lending, first option mortgage, first time home buyer, home mortgage, house hunting, Mortgage, mortgage broker, mortgage education, mortgage lending, Real Estate, Selling Your Home, VA loan