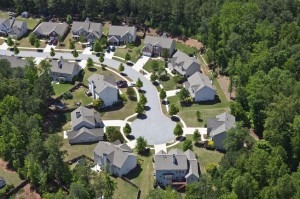 The dream of home ownership can seem like a fantasy when you hear so much doom and gloom about strict mortgage lending standards being implemented and new requirements that you carry a perfect credit score or loads of cash in order to even speak to a lender about getting a home loan.
The truth is, this is simply not the case, and thanks to excellent government sponsored programs in addition to more conventional options on the market today, purchasing a home in Atlanta can be more than just a dream. Based on your financial standings, credit history, and military service, here are a few Atlanta loan options that you may qualify for:
Atlanta USDA Loan:
This is not ideal if you are looking for a place in the heart of the city, but if you would like to find something further out and you are on a limited income, this is a great option for you. The name seems somewhat deceiving, but a USDA loan is available in more rural areas outside of the city, is designed for low to very low income earners, requires nothing down and has less restrictive credit requirements.
Atlanta FHA Loan:
FHA loans are a government-sponsored loan that is a great option for first time homebuyers or those with less money available to put down. With an FHA loan, you can put down as little as 3.5% on your home loan and are required to a meet a much less stringent credit requirement in order to qualify. Most lenders require a 620 or above in order to qualify and can work with you on down payment strategies.
Atlanta VA Loan:
If you have spent time in the military, you may qualify for a VA loan, which can provide you with a low interest, low down payment (and in some cases no down payment) loan through an approved lender. In order to qualify, you need to have served on active duty for a minimum of 90 days during wartime or 181 continuous days during peacetime and been honorably discharged.
Conventional Loan Options:
In addition to the various government sponsored loan options, there are conventional fixed rate and adjustable rate mortgages that you may qualify for. These conventional loans will typically require a higher credit score and larger down payment, but depending on your finances and the loan program, you could need as little as 5% down and a credit score of 640 or above to qualify.
Don't be convinced you can't qualify for a home loan without speaking with an Atlanta mortgage lender first to explore your options, you may be selling yourself short of obtaining your dream.
If you are interested in seeing if you qualify for an Atlanta mortgage, First Option Mortgage is here to help. To learn more, simply fill out our Fast Response form or give us a call in our local branch office at (770) 226-5800. Our experienced mortgage professionals would love to sit down and discuss your needs. We look forward to hearing from you!
Tags: Atlanta Mortgages, first option mortgage, Government programs