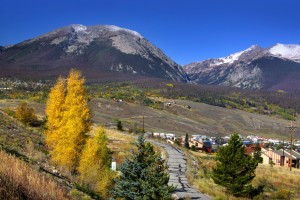 Colorado USDA home loans have become a popular way for low-income to very low-income homebuyer to purchase in rural areas throughout the state. This government supported loan program is available through approved
Colorado lenders
and offers loans with little to no money down to qualified borrowers.
While the popularity of the program has boomed in recent years, so has the toll of the economic recession in many of the small communities this loan has been designed to support. In Feb 2012, the USDA initiated a two-year pilot refinancing program in 19 states that were hit hardest by the housing downturn to help eligible USDA borrowers reduce the monthly mortgage payments. The program was a success and earlier this year, the USDA announced an extension of this program to include eligible rural residents in Colorado, along with a number of other participating states.
Who is Eligible?
Current Colorado USDA borrowers, who meet the applicable adjusted income eligibility limit, reside in an eligible rural area (or that was eligible at the time of original loan closing) and have made timely mortgage payments over the last 12 months are eligible for the program.
Benefits of the USDA Refinancing Program
Your new interest rate will be a minimum of 1% lower than your current interest rate.
Closing costs and upfront expenses can be rolled into the new loan.
A new appraisal on the property is not required.
Less stringent minimum credit requirements.
Other Terms
No cash out refinances are allowed under this program.
Original borrowers cannot be removed from the new loan.
The applicable annual fee applies.
If you currently own a Colorado USDA mortgage and want to take advantage of today's low rates, simply fill out our Fast Response form or give us a call at 303-803-1900. As a participating USDA lender, one of our knowledgeable Colorado branch loan officers would be happy to discuss refinancing your USDA loan to new lower rate and help you lower your monthly payments.
Tags: Colorado mortgage, Colorado Mortgage Lender, Colorado Refinance, Colorado USDA loan