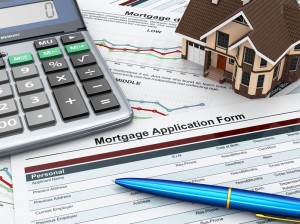 Mortgage rates are falling again! After months of steady increase, October reports found that interest rates are, once again, dropping. Fueled by the economy and the yields of government bonds, U.S. mortgage rates are at a four-month low. With home prices steadily rising as the market continues to strengthen, now could be the best time to secure a great low-rate mortgage through refinancing or on your next home.
Down from August
A few months ago, the Federal Reserve decided the economy needed to stabilize more before it implemented a stimulus plan to lower the cost of mortgages. This decision, in August, immediately led to an increase in interest rates. Though percentages never reached huge highs, it was a marked increase from the past year, and now those rates are declining once again.
Economic Factors
Economists learned in September that national payroll increases were lower than predicted. This prompted more investors to turn to government bonds, which they consider safer choices than stocks. The investment move resulted in lower yields for 10-year treasuries, which usually direct mortgage rates. With lower yields, the interest rates decreased as well.
Strong Housing Market
Home prices continue to increase steadily, showcasing the stability of the housing market. This has also encouraged investors to purchase homes, with their prices becoming steadily higher. For prospective homeowners, this means the cost of a house will only increase. If you've been waiting to buy a home, with these low mortgage rates and the prospect of more expensive homes in the coming months, the time to purchase is now!
If you're interested in taking advantage of these low mortgage rates by purchasing, refinancing, or simply learning more about mortgage rates, fill out our Fast Response form. Our experienced mortgage professionals would love to sit down and discuss your needs. We look forward to hearing from you!
Tags: 2013 Housing Trends, best time to buy a home, first time home buyer, housing market statistics, mortgage education, mortgage interest rates, refinancing