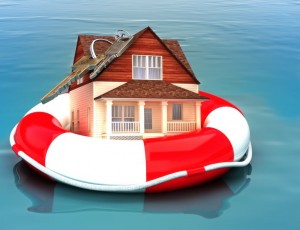 Many homeowners in the Columbus market have seen the value of their home
depreciate 10%
or more over the last five years and have found themselves underwater on their mortgage. This has often left responsible homeowners, who want to take advantage of the recent lower interest rates, unable to qualify for traditional refinancing because their home is worth less than their mortgage.
The good news is the federal government has stepped in with help in the form of the Home Affordable Refinance Program (HARP). This program is designed to allow homeowners in Columbus and around the nation to refinance into a lower interest rate loan without requiring a new appraisal, helping responsible buyers who feel "stuck" with their current home loans transition into a more affordable home mortgage.
Steps to qualifying for a more affordable Columbus home mortgage:
Must be current on your mortgage payments – In order to be considered current, you must not have been 30 or more days late on your mortgage in the last six months. Additionally, you must not have had more than one missed payment that was 30 or more days late in the last 12 months.
Your home value has decreased since you purchased – Your loan balance must be greater than 80% of your homes value.
You closed on your loan before May 31, 2009 and have not already refinanced under the HARP program.
Your mortgage meets the 2013 FHA loan limit – Conforming loan limits for a single family home in Franklin County are currently set to $417,000. If your loan exceeds that amount and you reside in Franklin County, your loan is considered "Jumbo" and does not qualify.
Your mortgage is owned or guaranteed by Freddie Mac or Fannie Mae – You can find out if Fannie Mae or Freddie Mac owns your loan by clicking here.
Once you have determined whether or not you meet the guidelines needed to qualify for HARP refinance, you can get in touch with a Columbus mortgage company that participates in the program to begin the application process.
If you're interested in finding out more about ways you can transition your mortgage to a more affordable one, simply fill out our Fast Response form or give us a call in our local Columbus branch office at (614) 602-6020.  Our experienced mortgage professionals would love to sit down and discuss your needs. We look forward to hearing from you!
Tags: Columbus Mortgage, first option lending, first option mortgage, HARP, home mortgage, Mortgage, mortgage broker, mortgage lending, Refinance Columbus