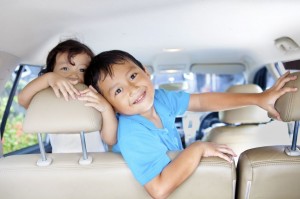 It may still feel like winter outside, but spring break is just around the corner, which means school is out for the week and it is time for some quality family bonding.
Whether your family is eager for the beach or a mountain, an adventure or just some good old-fashioned R&R, there is a U.S. spring break destination that is sure to provide you with the right form of rejuvenation for your family.
Here are 5 destinations to consider for your next spring break escape:
1. Orlando, Florida
One of the best family destination locations in the world, Orlando is home to Walt Disney World, Universal Studios, warm weather, and plenty of other family friendly theme parks and activities. Orlando is sure to bring out the inner child in anyone who visits.
2. Steamboat Springs, Colorado
Looking for snow instead of sun on your spring break? Steamboat Springs is a great getaway with plenty to do on and off the spectacular mountain. In addition to skiing there are plenty of other snow activities to participate in, family friendly ranches to stay at, and tucked away in the forest is Strawberry Park Hot Springs, one of the most spectacular mineral springs in the world.
3. Washington, DC
Tour some of the nations most famous landmarks, most prestigious museums, and immerse your family in American history with a trip to Washington, DC. In addition to all of the year-round attractions to enjoy, the National Cherry Blossom Festival begins March 20th and features citywide events that include 200 international cultural performances and over 90 other special events.
4. Tucson, Arizona
Looking for a western themed vacation? Look no further! With several diverse dude ranches to choose from, Tucson will offer a family vacation that won't soon be forgotten. Many of these dude ranches close during the heat of the summer, so what better time to go savor the western lifestyle, horseback ride through the mountains, and enjoy the warmth of the Arizona sun than spring.
5. San Diego, California
Warm weather, sunny beaches, outdoor activities, and family friendly attraction parks like Sea World are just some of the many reasons why San Diego makes an ideal family friendly spring break location. Visit the nationally renowned San Diego Zoo, stop by LegoLand, and don't miss all the great family friendly activities at Balboa Park and Mission Bay while you're there!
So if you have never been to one of these top tier destinations, give yourself a "spring breakover" and book your next family a trip to one of these remarkable U.S. cities. One is sure to appeal to your traveling clan and refresh your winter weary family.
If you're interested in speaking with one of our lenders about a home loan or other programs we offer, simply fill out our Fast Response form or give us a call at 888-644-1999. Our experienced mortgage professionals would love to discuss your needs.
Tags: Everyday Living, first option mortgage, General Tips and Advice