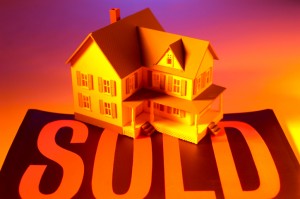 With inventory low and demand at a high not seen in recent years, some might say the Portland real estate market is smoking hot right now. According to the
Portland Real Estate Market Action Report,
accepted offers and closed sales are at their best since March 2007! With multiple offers frequently being seen on the same property, how can you make sure you have a strategy in place to win out your competition?
Have a Great Team Working for You
Interviewing and hiring a highly experienced and responsive local real estate agent is key to being in front of the game in hot markets like Portland. One of the crucial elements to finding your perfect home is having extensive knowledge of the cities neighborhoods and a broad network of colleagues to tap into.
A good agent has their finger on the pulse and will oftentimes have advance knowledge of homes that are going to be listed on the market. Being first in for a viewing can increase your odds of getting an offer in before others even know the home has been listed.
Get Pre-Approved
Having pre-approval in hand will not only expedite the sales process because you have already shopped around for a lender and identified the price range you can afford, but it also demonstrates to sellers that you are serious buyer.
If a seller has two competing offers and yours has a pre-approval included and the other one does not, unless you are competing against a cash buyer, your offer will hold more weight with the seller.
Offer a Larger Earnest Money Deposit
Including a larger earnest money deposit with your offer will entice a seller to accept yours over others that may be on the table. This shows good faith to the seller that you do not intend to rescind your offer or risk losing the money you have provided in earnest.
Write a Letter
Including a hand written letter to with your offer will not only make it stand out, but can help you connect better with the seller. Real estate sales are emotional decisions for the seller and for the buyer. Make it count by telling the seller what you adore about the house and a little about your family. A little persuasion can go a long way.
To get more information about qualifying for a Portland, Oregon mortgage, simply fill out our Fast Response form or give us a call in our local branch office in Lake Oswego at (503) 840-6400. Our experienced mortgage professionals would love to sit down and discuss your needs. We look forward to hearing from you!
Tags: first option lending, first option mortgage, house hunting, Oregon Mortgage, Oregon Mortgage Lenders, Portland Mortgage