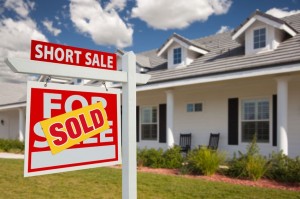 Low unemployment rates, competitive Ohio mortgage rates, and an increase in demand have all resulted in a comeback in the Columbus housing market. 2012 represented the first year that saw a gain in Central Ohio housing since 2005. The increase was significant, as sales rose by 15.5% over 2011 and the median price of a home rose almost 9%, to $139,000.
This has led to foreclosed properties, short sales and government-owned properties accounting for fewer home sales than they did a year ago. They do however, still represent about 31% of home sales in the central Ohio market.
Distressed properties often come at a significant discount with an average purchase price of just $67,000, making short sales a desirable option for people thinking about purchasing in Columbus. This also makes them more competitive than traditional home purchases.
Here are some tips that can give you a competitive edge when making an offer on a short sale in Columbus:
Check Comparables Before You Make an Offer
Many short sale listings are deliberately priced under market value to attract as many buyers as possible, but that does not mean the house will sell for that price. Banks tend to approve short sales that are no more than 5%-10% below market, any more than that and you risk rejection.
Call the Short Sale Listing Agent Before You Make an Offer
The agent may already have offers on the table that you will need to beat if you want to get the home. Distressed properties in Columbus are selling in an average of 61 days, a month quicker than their conventional counterpart, so if you see a short sale you want, it is important to move quickly and make a strong offer.
Provide a Pre-Approval Letter
It is important to prove you are financially capable of closing the transaction with the seller and having a pre-approval from a Columbus mortgage company included in your offer will say just that.
Provide a More Substantial Earnest Money Deposit
A typical earnest money deposit can range anywhere from $1,000 to 3% of the sales price of the home. The larger the amount you submit toward an earnest money deposit, the more serious a buyer you will appear to be. On the flip side, if you submit an earnest money well below 1% it can give the impression that your finances are tighter.
Assure the Seller You Will Wait for Short Sale Approval
The approval process on short sales can be lengthy and patience is required while the agent and seller negotiate with the bank. No listing agent wants to spend months on a deal just to have the buyer walk away from it upon approval. Make clear your intention is to wait it out and follow-through with the purchase once the paperwork has been approved.
Taking these steps will give you a leg-up on your competition and help you win out against other potential purchasers on a Columbus short sale .  If you are interested in speaking with one of our Ohio lenders about getting pre-approval for a short sale or just want more information about the loans we offer, simply fill out our Fast Response form or give us a call in our local branch office located in Dublin at (614) 602-6020. Our experienced mortgage professionals would love to sit down and discuss your needs. We look forward to serving you!
Tags: 2013 home prices, 2013 Housing Trends, Columbus Home Prices, Columbus Mortgage, first option lending, first option mortgage, Home Loan Columbus, home mortgage, house hunting, housing market statistics, mortgage education, Mortgage Rates Columbus, Real Estate