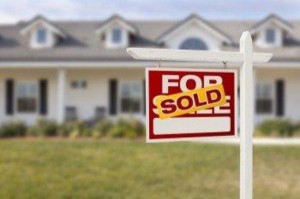 Limited supply and a fall-off in foreclosure activity pushed the median price for single-family
home sales up nearly 30%
in April year-over-year. Coupled with high investor demand and a supply shortage of new home construction and you end up with an ultra competitive sellers market with, oftentimes, multiple offers being submitted on homes for sale. How can you increase your odds of being the lucky homebuyer who gets to call that house a home? Here are five steps you can take to help ensure your offer is the winning offer.
Get Pre-Approved, Not Just Pre-Qualified
Pre-qualification means that you have sat down with a Phoenix mortgage lender, discussed your income, debts and current finances and your mortgage specialist has provided a general idea of what you can afford and what they believe you will be approved for.
This in no way guarantees you that you will be approved for a mortgage and while helpful in narrowing your search to the appropriate price range, does not provide the same type of assurances to the sellers that pre-approval will. By coming into the offer with pre-approval, you can show the seller that you have already gone through the application process and met the credit and income requirements set-forth by the lender to secure financing.
Use an Agent
The benefit of using a good and experienced agent to help you search for your home and guide you through the purchase process cannot be understated. Real estate agents will usually possess extensive knowledge of the local market and have access to a network of industry professionals that can provide inside information on homes that may be coming on the market.
They can also help you to determine your offering price based on how quickly homes are selling in a particular neighborhood and what a comparable home is selling for. If the neighborhood is selling at an exceptionally high pace or homes have been selling above the listing price, you may be advised to go in above asking price to ensure you beat out other offers on the table.
First Option Lending offers referrals to pre-screened Real Estate agents. We have trusted Real Estate partners that specialize in nearly every area, so you can be assured that you'll work with someone that has a strong knowledge of your desired neighborhoods.
Offer a Larger Earnest Money Deposit
The earnest money deposit is what demonstrates your good faith to the seller that you plan to buy and have no intention or rescinding your offer. The earnest money is non-refundable in the event that you decide to walk away from the offer. The seller can rest-assured that you have every intention of moving forward with your purchase because you have more skin in the game. A larger earnest money may convince the seller to take your offer over a similar competing offer.
Limit Contingencies
If you are able to limit the number of contingencies in your offer, you will have a better chance of being accepted by the seller. Usually contingencies will include financing, inspection, appraisal, and title. Work with your real estate agent to make sure you are providing reasonable terms and limiting your contingencies and time to close to a minimum.
Appeal to the Seller
A little personal touch can go a long way. Including a hand-written letter with your offer will differentiate you from other offers on the table and may help tug at the seller's heartstrings. Talk a little about your family and your favorite features about the home.  Selling a home can be an emotional experience; tap into that and you may just be able to win out the competition.
If you're interested in purchasing a home and would like more information about getting pre-approved for a Phoenix mortgage, simply fill out our Fast Response form or give us a call in our local branch office located in Scottsdale at (480) 751-3400. Our experienced mortgage professionals would love to sit down and discuss your needs. We look forward to serving you!
Tags: arizona mortgage, first option lending, first option mortgage, house hunting, Phoenix Mortgage