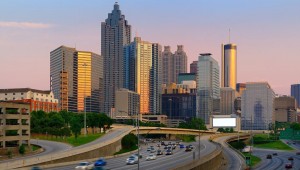 According to a new report from CoreLogic, almost 1 in 5 Atlanta homeowners owe more money on their mortgage than their home is worth. Underwater mortgages are a hard reality for many homeowners, but a particularly high percentage of Atlanta residents face an economic loss if they sell their home now. Since 
19.5% of homeowners
in Georgia's capital are struggling with negative equity, we at First Option have compiled three tips for coping with underwater mortgages.
1. Stay Up to Date on Your Monthly Mortgage Payments
We realize this is easier said than done, but unless you have a VA loan, you won't be eligible for any refinancing programs if you're behind on payments. Refinancing Freddie Mac and Fannie Mae loans requires six months of timely payment history; FHA and USDA loans aren't eligible for refinancing if you've made a late payment anytime in the past year. Before you do anything else, you need to achieve and maintain a clean payment record. Payments on underwater mortgages tend to be especially burdensome, but if you make them on time, you'll increase your chances for approval for a refinance.
2. Cut Other Expenses Down to the Bare Minimum
If you're struggling to catch up with mortgage payments, or if you need to pay off other debts to improve your credit score and/or debt-to-income ratio, make a plan to live as frugally as possible for the next few months. Cut out any non-essentials, like cable and video streaming services; eat or prepare all of your meals at home; instead of the cinema, rent movies from your library; and if you have the means to drop down to a one- or two-car household, sell a vehicle to save on car payments and insurance bills, and take Atlanta's MARTA trains whenever possible to save on gas and parking.
The "Great Recession" wasn't so dire as the Great Depression in the 1930s and 40s, but the ways that people learned to get by back then remain applicable today. Even the smallest sacrifices can build up—either in savings or toward your underwater mortgage. Committing yourself to a frugal lifestyle can be difficult, but remember it's temporary and that you'll be more comfortable financially in the long run.
3. Look into Refinancing Programs
The refinancing options available to you will depend on what program backs your current loan. VA loans, FHA loans, USDA loans, and the most common home loans, backed by Freddie Mac and Fannie Mae all have great options for refinancing if you have an underwater mortgage.  HARP, the Home Affordable Refinancing Program and HARP 2.0 was passed by Congress specifically to help homeowners with underwater mortgages. Our HARP loan specialists can guide you through the system and determine which refinance option is best for you.
If you're interested in refinancing or learning more about HARP, simply fill out our Fast Response form or call our local branch at (770) 226-5800. Our experienced mortgage professionals would love to sit down and discuss your needs. We look forward to hearing from you!
Tags: Atlanta Mortgages, first option mortgage, Georgia Mortgage, Government programs, HARP, HARP 2.0, home mortgage, Mortgage, mortgage interest rates, refinance, refinancing