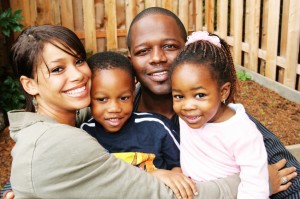 With interest rates nearing all-time lows, floods of homeowners are rushing in to refinance their homes – and for good reason. One short appointment can save homeowners thousands of dollars over the life of their mortgage.
What is refinancing really all about? We're happy to answer your questions:
What Can I Expect During the Approval Process?
The approval process you have to go through to refinance your home is similar to the approval process you went through with your first mortgage. Your income, assets, credit score, other debts, current value of the property, and the amount you want to borrow will all be considered. If your credit score has improved since you applied for your current home loan, you may qualify at a lower interest rate, automatically saving you money. In reverse, if your credit score is lower now than the time you received your current mortgage, you may have to pay a higher interest rate on a new loan.
Mortgage Lenders will consider the amount of the loan you requested and the value of your home, determined from an appraisal. If the loan-to-value (LTV) ratio (what you owe on your mortgage vs. the value of the home) does not fall within their lending guidelines, you may be presented with less-favorable terms than you already have. Therefore, we would recommend that you sit tight until the lending environment changes or home values increase.
What if I Owe More Than My Home is Worth?
If housing prices fall, your home may not be worth as much as you owe on the mortgage. Even if home prices stay the same, you may owe more on your mortgage than you originally borrowed if a second mortgage is attached to your original. If this is the case, it could be difficult for you to refinance.
There are program options available in today's mortgage marketplace specifically for those whose total loan exceeds the value of the home, so we recommended discovering all your options with a trusted advisor. Reducing the overall interest rate on your mortgage can not only reduce your monthly mortgage payment, but can save you tens of thousands of dollars over the life of the loan.
What's Next For Me?
Refinancing your home could mean smaller payments, an adjusted loan length, or more money in your pocket. Making sure you visit a highly trusted advisor is the first step towards the right decision, and a short appointment will be well worth your time.
Want to learn more about refinancing? Considering your next home purchase? Curious about current interest rates? Our experienced mortgage professionals are here to serve you and would love to discuss your needs. Simply fill out our Fast Response form or give us a call at 888-644-1999. We look forward to hearing from you!
Tags: first option mortgage, home mortgage, refinance, refinancing