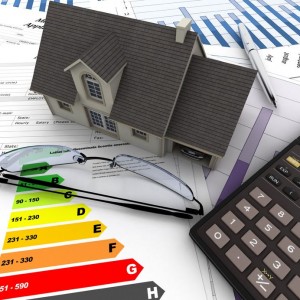 Owning a home has countless benefits—tax deductions among the most attractive of them. Wherever you live, if you're a homeowner preparing to file your taxes, there are quite a few tax credits available to you. To help you prepare for the tax season, we've compiled a few of the top tax deductions for homeowners.
1. Mortgage Interest and Insurance
The interest you pay on the mortgage of your home is tax deductible. Depending on how much your interest rate and monthly payments are, this is generally the largest credit you'll receive on your taxes in 2013. Additionally, Private Mortgage Insurance premiums from 2013 are considered a part of interest payments. You can file and deduct your PMI from last year, but it may be your last chance: this benefit hasn't been renewed for 2014.
2. Real Estate and Property Taxes
State and local property taxes are similarly deductible, but only in the year they're paid. If you put off paying property taxes until after December 31, 2013, you can't claim them—but check your records. You'll likely be able to deduct 2012 property taxes, if you paid them in 2013.
3. Points Paid on a Refinanced or Purchase Loan
The points you paid when refinancing or closing a home sale are tax deductible, though the details are a bit complicated. Refinancing points are deductible in proportion to the life of the loan. So, if you refinanced and received a new 30-year loan, you can deduct 1/30th of the points each year until the loan ends or you refinance again. If through negotiations the seller of your new home paid the closing points, you may still be able to deduct them.
4. Second Homes
Vacation homes have the same tax benefits as your primary residence. Mortgage interest, property taxes, and points are almost always tax deductible on second homes, but speak with a tax advisor to be sure.
5. Home Offices
If you have a qualified home office in your home, you can write off not only costs of maintaining the space (i.e. painting and furnishing) but a portion of your overall utilities. The details can be complicated, and home offices are notorious red flags for IRS audits, so make sure yours qualifies before you make any claims. If you're interested in purchasing, refinancing, or learning more about mortgage rates, simply fill out our Fast Response form. Our experienced mortgage professionals would love to sit down and discuss your needs. We look forward to hearing from you!
Tags: Everyday Living, homeowner tax credits, mortgage education, refinancing