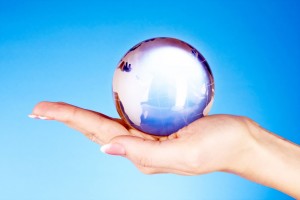 2013 was a comeback year for the housing market, and while there is still room for improvement in many markets across the US, it's clear the recovery is well underway. So what can we expect from the market moving into 2014? We may not have a crystal ball to predict the future, but by sourcing predications from our experts, we have come up with a list of what to look out for.
Home Prices
After a year of skyrocketing price gains, in many places the market has recovered to prices that are close to where they were pre-recession. While some have feared that this is the sign of a new bubble, this jump in prices is a correction for prices that dropped significantly during the housing bust. Now that this correction has taken place, we are likely to see more moderate price increases and a normalization in the market with increases averaging 3-5%.
Mortgage Rates
Thanks to extreme measures taken by the Federal Reserve to support the market by buying up government bonds and mortgage-backed securities, rates in 2012 and early 2013 were at historic lows. This won't last forever, and an easing of QE3 will result in an increase in interest rates. As the Fed begins to raise rates, the National Association of Realtors is forecasting 30-year rates to jump to 5.4% by the end of 2014.
Inventory
There has been an inventory shortage in many markets across the US, which has fueled home prices and resulted in a sellers market. With many people waiting to sell so their home prices can recover, an easing of restrictions in the mortgage market, and improved consumer confidence, people looking to move-up in the real estate market will once again begin putting their homes up for sale, and inventory will loosen.
Distressed Property
Early in the summer there had been fears of shadow foreclosures that would surge onto the market and continue to keep housing prices down, stopping the recovery in its tracks. This did not end up coming to fruition, and distressed sales continue to make up a smaller share of the overall residential sales. Just 12% of sales in September were reported as distressed sales, and the NAR projects that distressed sales will fall to about 8% of market-share by the end of 2014.
If you're interested in purchasing, refinancing, or learning more about mortgage rates, simply fill out our Fast Response form. Our experienced mortgage professionals would love to sit down and discuss your needs. We look forward to hearing from you!
Tags: 2013 home prices, 2013 Housing Trends, 2014 Housing Trends, best time to buy a home, first option lending, first option mortgage, Mortgage, mortgage education