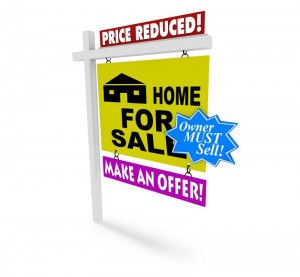 On paper it sounds like a great idea: sell the home yourself, save thousands on a realtor's commission. In our DIY age, listing your home For Sale By Owner seems doable, even sensible. In reality, though, there are quite a few risks involved when you decide to do it alone. To ensure you're making an educated decision, you should be aware of them. As you prepare your home for sale, consider these risks of choosing FSBO instead of a real estate agent.
1. Less Money
Statistics have shown time and time again that homes sold FSBO go for far less than those represented by a real estate agent. The reason behind this varies and relates to some of the other risks of selling a home yourself, but there is one common sense explanation: realtors have experience in negotiation. Because the size of their commission often depends on the sale price of your home, they're adept at closing homes at (or above) their market value. Even if you've sold a home or two in the past, chances are you won't have the same negotiation powers as a professional agent. Any money you saved on a realtor's fee is often lost in a lower price at closing.
2. Low Visibility
Owners who sell a home FSBO can pay to access certain real estate listing services, but all realtors have access to many more databases. This means they can get your home listed on the sites and in the publications where house-hunters look. When you sell the home yourself, most potential buyers won't even see your home. This can leave your house on the market for months and with less competition, when you do receive an offer.
3. Faulty Contract
Selling a home is an extremely complicated legal arrangement. Even if you choose FSBO, you're still going to have to hire a real estate attorney to look over your contract and make sure it protects your rights—and doesn't violate the rights of others. Real estate agents have these legal resources on hand, and they're trained in making sure a contract is legitimate.
4. Tricky State Laws
Every state and municipality has unique real estate laws, many of which everyday citizens don't know. Some require you to disclose certain things about a home, like if someone died in it, to potential buyers; others forbid it in particular causes of death. It's likely you won't know most of these, and educating yourself can take weeks if not months. If you fail to adhere to one of them, you could be at risk of a lawsuit. Hiring an educated realtor resolves this.
Tags: 2014 Housing Trends, first time home buyer, house hunting, housing market statistics, Real Estate, Selling Your Home