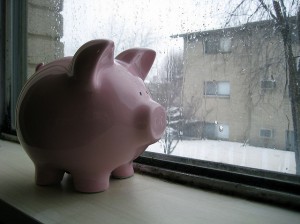 Interest rates have continued to lower since 2017. In spite of this, the number of homeowners choosing to refinance their mortgage has been one of the lowest in years.
Normally, when the interest rates are astronomically low, you'd expect homeowners to be refinancing more, not less! To put it into perspective, this rate hasn't been this low since 1999, a little over a 15-year low. Yet interest was 73% higher in 2016!
So why are homeowners avoiding these low rates, ranging from 3.08 to 3.78 percent? Why wouldn't a homeowner want to save extra dollars month-to-month, and hundreds, if not thousands of dollars on the life of their mortgage?
Experts aren't sure. There are a few ideas. Some professionals believe that refinancing has gotten a bad rap in recent years. Others believe that there's a misconception that refinancing is more of a hassle than it's worth, and contacting your mortgage provider is not worth the amount of money saved.
With buzzwords like cash-out refinancing and reverse financing, there are a lot of complicated options that could confuse typical homeowners. Simply, not enough information is out there when it comes to how to refinance. The reality is refinancing could not be easier, and it's the best thing a homeowner can do in the current market.
Another cause is that homeowners are spending less time in their homes, unwilling to refinance into a new term on such short-notice to affect the long-term cost-effectiveness of their mortgage. They worry that taking advantage of these record rates could lock them into a term or rate they aren't comfortable in. The good news here is that consumers can refinance at any time, considering their mortgage agreement. For those waiting for rates to go lower, refinancing your mortgage now will only save you money when that happens, and you can continue to refinance as you please.
What borrowers don't know is that if you plan on staying in your current home for at least a year, you could potentially save hundreds of dollars at the end of each year through refinancing. Refinancing now while your house has appreciated could be a good idea, reaping the benefits of increased house value. A cash-out refinance could have you paying the same rates and terms, while pulling out your houses worth to put cash in your pocket.
Refinancing may sound too good to be true, but it's really that simple. Contact us directly to see why refinancing might be the best idea you have this year, and how you can make dollars on a mortgage you're already paying. If you have any personal success with refinancing, or would like to ask specific questions, let us know on Facebook or Twitter!