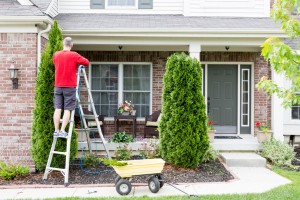 The long winter is over and the spring breeze has you wanting to spend more time outside. Only problem? The additional hours of sunshine are making you notice the toll winter took on your home. Whether you're looking to
sell
or
buy
your home soon, or you're simply wanting to keep up on your home maintenance, get your house ready for spring with this helpful guide.
Get on the roof
Start off by carefully examining the roof to see if any shingles were lost or damaged during winter. Keep an eye out for cracked, buckled, or loose shingles that might need to be replaced. Not sure what that might look like? Here are seven signs your roof needs maintenance, complete with helpful photos for identifying problem spots.
Check the chimney
Check your chimney for any cracks or signs of damage. You may want to hire a professional to inspect and clean the flue. If you used your fireplace during winter, now's a good time to clean out the ashes and debris so it'll be ready for next winter.
Gut the gutters
Now that your gutters aren't covered in icicles, get the ladder out and inspect the gutters for debris that might have built up over the winter. Once all the pine needles, dead leaves, and twigs are cleared out, you'll want to check for leaks. Always make sure your spouts drain away from the house to prevent water from weakening your home's foundation.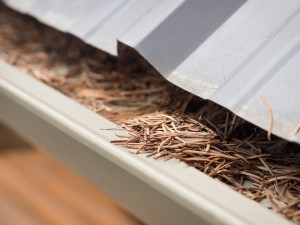 Update yard equipment
Dig into the shed or garage and make sure your lawn mower and weed trimmer have a full tank of gas and are in good working condition. You don't want to get caught with an overgrown yard in a few weeks and broken equipment.
Clear away dead plants and fertilize the lawn
Get your yard ready for spring by clearing away any dead plants, trimming the bushes, and making room for new plants. It's also a good time to aerate and fertilize your lawn. If the spring season has gotten you motivated to work on your landscaping, here are four ways to increase your curb appeal.
Check outside faucets and sprinkler systems
Be sure to inspect your outside faucets for any damage caused by freezing. While you're outside, check your sprinkler system and make sure it's operational. Once you've confirmed your outside faucets and sprinkler system are working properly, you can get busy starting a garden or reviving your grass.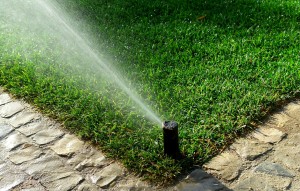 Air out the AC
It's important to regularly change the interior filter on your air conditioning unit. Take some time now to replace the filter. You can also hire a professional to clean and inspect the unit. Those hot summer days will be here before you know it. Be sure you can rely on your AC unit for cool, refreshing air.  
Service the furnace  
Regularly replacing the filters in your home will help keep your furnace in top working condition. Furnace filters should be changed every one to three months. After a long winter of using your furnace to heat your home, this is a must.
Upgrade your windows
Let the cool spring breeze into your home by making sure your window screens are installed properly and free of holes. If necessary, replace any broken screens. Inspect the weather stripping on your windows to make sure no spring rain will make its way into your home. Looking to replace your windows? Check out our helpful window replacement guide.
Touch up the paint
Walk around the house and fence to check for spots that might need to be touched up or repainted. By staining or painting your fence, you not only update the look of your yard, but you can help protect it from moisture.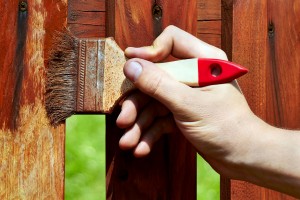 Check for foundation cracks
Another good way to avoid moisture damage from spring rains is by making sure the soil around your foundation is compacted. You should also check the foundation, sidewalks, and driveway for cracks or leaks. You can make long lasting caulk joints to keep water out.
Mind the mold
Lastly, all the spring rain creates a great environment for mold. Inspect your home for any signs of mold and take steps to prevent it from taking hold.
This may seem like a lot to tackle, but don't let that discourage you. Try breaking these items up over a weekend or two and enlisting the help of your friends and family. With this helpful guide, you'll be out enjoying the great weather in no time knowing your home is ready for spring. Be sure to bookmark our helpful guides to get your home ready for summer, fall and winter. If you have additional homeowner tips for spring, please share them in the comments or get in touch!
Tags: homeowner, homeowner tips, maintenance