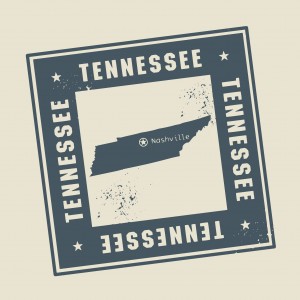 Tennessee's real estate market is up-and-coming. Homeowners looking to
sell a home
in the Volunteer State can potentially do very well. According to Zillow,
the Tennessee real estate market is hot.
They classify the state as healthy, with a median home value of $179,700. Zillow notes that home values in Tennessee have gone up 7.6 percent over the past year, and are projected to rise another 3.3 percent over the next 12 months. Like much of the rest of the U.S. right now, the state is a seller's market. Here's how you sell a home in Tennessee.
Make your home its best self
Like in any other state, Tennessee homeowners should begin by getting their home ready for a sale. Give it a thorough cleaning, fix any problems you might have been putting off, and give it a new coat of paint. You'll want your home to be in its best state before putting it on the market.
Once you feel your home is ready, you need to have it assessed by a professional. While you're determining your home's value, also determine what issues you'll need to inform your buyers of. In Tennessee, state law requires that sellers furnish certain information to people buying a home.
Provide a state-mandated disclosure
Tennessee requires sellers to supply buyers with a disclosure form. This form must include issues such as defects, sinkholes on the property, unpermitted improvements, or whether amenities such as a hot tub are present and functional. It's very important that you're forthcoming during this part of the process. State law outlines statutory penalties if you don't fully disclose everything you need to, such as buyers recouping costs of repairs and upgrades they weren't aware were necessary. Work with your broker to determine what you need to disclose to your buyers, and how you need to disclose it. You'll comply with state law, your buyers will appreciate your honesty, and everyone will appreciate being more informed.
Stage it right, time it right
You'll need to stage your home for buyers. That's going to mean cleaning your house even further, removing your pets, and sometimes removing yourself from the premises. It's worth it, though. According to a poll from the National Association of Realtors, real estate professionals believe that staging a home correctly can increase initial offers. Thirty-seven percent of realtors believe good staging increases the value by 1 to 5 percent. Other realtors polled (representing both buyers and sellers) estimated that staging increases values by as much as 6 to 10 percent. Curb appeal is key to bringing in potential buyers who are browsing the neighborhood. Be sure your home is posted on social media and any local Tennessee websites that might bring in your neighbors.
You'll also want to sell in the summer. Buying a home in winter is great for buyers. But if you're selling, you'll want to take advantage of Tennessee's long, temperate season that generally last from March until October. Most of the year's weather will favor you, so just avoid trying to sell from November to March.
Work with your broker to price your home right. Hopefully a combination of curb appeal, staging, location, and everything else will lead to a bidding war among your buyers, driving up the price. If everything goes right, you'll get a reasonable price for your home and you'll be ready to purchase another one.
If you're selling your home in Tennessee or elsewhere, we're happy to help. Get in touch with us anytime, or connect with us on Twitter and Facebook.
Tags: curb appeal, open house, Selling your house