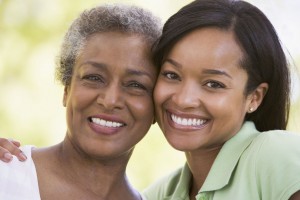 Providing upward mobility to your children or relatives by cosigning on a home loan can be a great way to provide a strong financial future for your family. Making this kind of financial obligation can help provide a solid financial foundation for your loved ones to build their credit on, but there are some financial implications on your part that you should be aware of before you make the decision to cosign on a mortgage loan.
Credit Implications
Your credit will be pulled as a cosigner, which can affect your score as much as 10% on your overall rating for up to 12 months so make sure you run your credit when you are not planning to apply for any significant credit obligations of your own within the current time frame.
When you decide to cosign on a home loan, you will be doing it as a non-occupying owner. The most prevalent mortgage program for this type of loan is an FHA loan which will allow a borrower to be a non-occupying signer on the loan with as little as 3.5% down on the mortgage. If your child or family member has a lack of sufficient credit history, this is a great option to get qualified because your credit profile can be used as a substitute for the primary borrower.
It is always good to keep in mind that the mortgage owed on the home will become a part of your credit profile and the payoff on the mortgage can be included as part of your debt-to-income ratio. Make sure your financial status and other debts are in line with your financial obligations so as not to overburden your debt-to-income ratio.
You should also remember that if the primary borrower defaults on the loan, you will be financially liable for the amount owed, so make sure you are confident taking on this type of financial liability.
Ready to Cosign? Here's What to Do
It is best not to cosign for a debt, that if defaulted on by the primary borrower, you yourself would not be able to take on financially.
Ask to have the mortgage statement sent directly to you and forward them along to your family member for payment. This way you can look at the statement each month for payoff amounts, be aware of when payments are due, and ensure payments have not been missed.
Once your family member has favorable credit and a history of on time payments, one option is to ask them to refinance and remove yourself from the home loan. Once the refinancing is approved, the loan you cosigned on will be paid off and your financial obligations will be absolved.
If you or a family member is planning to purchase, refinance, or learn more about mortgage rates, simply fill out our Fast Response form or give us a call at 888-644-1999.  Our experienced mortgage professionals would love to sit down and discuss your needs. We look forward to hearing from you!
Tags: first option lending, first option mortgage, first time home buyer, home mortgage, Mortgage, mortgage lending