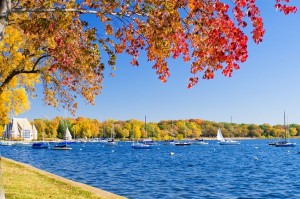 Minneapolis has been getting a lot of good press over the last few years. In 2012, Businessweek ranked Minneapolis 12
th
on the list of
America's 50 best cities
, based on leisure attributes, educational attributes, economic factors, crime and air quality. If you don't mind colder winters, Minneapolis is a fantastic city to live in with great parks, shopping, nightlife, museums, and excellent schools.
Full of dynamic and unique neighborhoods, if your looking to move to Minneapolis, you won't have to look hard to find a neighborhood that will suit your lifestyle. Here are just a few of the many neighborhoods you may want to consider when beginning your home search in Minneapolis.
Family Friendly – Eden Prairie
Ranked #3 on CNN Money's 2012 Top 25 Places to Live list, Eden Prairie has been recognized as a great place to work and raise a family in Minnesota. Located just 20 minutes south of the Twin cities, Eden Prarie provides a small town atmosphere while maintaining convenience to all the big city amenities. This city of around 60,000 residents boasts attractive residential neighborhoods, affordable housing options, and plenty of green space, lakes, and beaches for your family to enjoy.
Up and Comer – Camden/Near North
On the upper north side of the city, Camden is a diverse community composed of seven smaller neighborhoods. Despite once being thought of as the bad part of town, this area has seen an influx of new residents in the recent years who, with a little sweat equity, can get into a nice sized turn of the century home for a great bargain. A great location for first time home-buyers to consider, many of these areas actively encourage buyers looking into first time homeowner loan programs that include assistance with repairs and renovations.
Outdoor Lovers – Southwest
Bordered by Lake Calhoun and Lake Harriet, Southwest contains many parks and trails and is heavily residential. Ride the trolley around the lakes or go for a skate, jog or bike around on one of the many paths or enjoy one of the lovely gardens in Lyndale Park. Homes in this area are typically early 20th century homes built in Tudor, Craftsman, Prairie-Style, and Victorian's that can sell for anywhere in the range of $300,000-$800,000.
Upscale – Calhoun-Isles
An affluent part of the city, this urban district is inhabited by executives and young working professionals as well as older millionaires. The homes range from 1940's Tudor style homes to multi-million dollar penthouses. Also home to some of the best public schools in the city, best parks, and many of the finest restaurants, nightclubs, and bars in the metro area, real estate in this area is highly sought after and can vary greatly from the mid $200's into the millions.
If you are moving to Minneapolis and thinking about buying a home, get in touch with one of our local branch specialists. We would love to discuss your mortgage needs and even help you find a local real estate agent with one of our many local partners. Simply fill out our Fast Response form or give us a call in our local branch office located in Edina at 952-278-9900. Our experienced mortgage professionals would love to sit down and discuss your needs. We look forward to hearing from you!
Tags: Minneapolis House Hunting, Minneapolis Mortgage, Minneapolis Mortgage Lender, Minnesota Mortgage