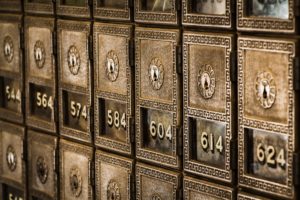 Even before you begin house hunting or consider the length of your home loan, you have to make a more basic decision: Where to obtain your mortgage. Many different entities in America offer home loans, but most can be reduced to one of two categories—a mortgage company or a big bank. Banks can have their own advantages, but choosing a mortgage company isn't just easier; it usually gives you a better loan. If you're deciding between using a mortgage company or a big bank, consider these benefits, unique to mortgage companies.
Variety
Big banks are quite often the source of your loan funds, even if you go through a broker. For this reason many people think they'll always find a better mortgage if they go straight to the bank. Unfortunately, they overlook the fact that banks are tied to their own rates and funding. Mortgage companies, on the other hand,  have more flexibility and in addition to their own portfolio of home loans, can also shop around and find the loan that best fits your needs. This access to variety will give you much better access to a more competitive loan.
Good Government Oversight
Every mortgage company in America must adhere to governmental regulations—and must remain licensed, proving they're knowledgeable of all the ins and outs of the financing world. These high standards have made mortgage companies tremendously trustworthy, not only because they're proven experts in the mortgage field, but because they often specialize exclusively in home loans.
Flexibility
Loan Officers at mortgage companies specialize in having a strong network of industry contacts. This can allow them to offer more flexibility to applicants with less-than-ideal credit scores. This experience can be an indispensable asset to anyone with special needs or extenuating circumstances, looking for a home loan. They also have a strong network of local realtor professionals and because they live and work in your area, they tend to have a better understanding of the specific nuances in your real estate market.
Application Assistance
Because mortgage companies work directly with lenders, they know exactly what lenders need to see, and they can work with you to ensure your application is in tip-top shape. Rather than apply and reapply to a bank because of tiny details you overlooked or entered incorrectly, lenders at mortgage companies can review yours to make sure it's right the first time.
If you're interested in purchasing, refinancing, or learning more about mortgage rates, simply fill out our Fast Response form. Our experienced mortgage professionals would love to sit down and discuss your needs. We look forward to hearing from you!
Tags: best mortgage broker, first option lending, first option mortgage, first time home buyer, Home Loan, home mortgage, mortgage broker, mortgage education, mortgage lending