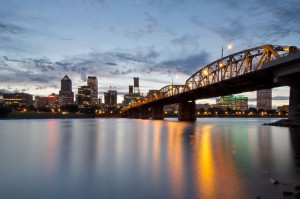 The nation's housing market is in full recovery mode, but not all areas of the country are feeling the recovery quite the same. And while it is widely expected that gains will be felt across the country, some cities are destined to fair far better than others. Here are ten cities that are expected to see the largest gains in prices and improvements overall in 2013:
1. Las Vegas
It used to be known as the foreclosure capital of the US, but Vegas is experiencing quite a turn around. With an increase of 15.9% in housing prices year over year, a shortage of inventory, and influx of investors looking to get in while the market is still low, Las Vegas' fortunes are beginning to turn around.
2. Seattle
The Urban Land Institute recently published a report that has Seattle in the number one spot for commercial real estate investors stating the diversified market has a good base of business and is becoming a 24-hour city. Since the single-family sector typically follows the economy, things are looking bright for Seattle.
3. Phoenix
Phoenix housing prices climbed an exemplary 22.9% in 2012, topping the list for price increases for the year. Job growth is also eclipsing the national average by almost double at 3% and inventory is low. The sun is finally shining on Phoenix and it is hot.
4. Bay Area
Tech trade and quality of life have helped the Bay Area's housing market to gain strength recently and drive prices up, particularly in places like San Francisco, San Jose, and Oakland. The median sales price saw the best gains in six years in January and this rapidly improving market is expected to continue its upward trend.
5. Portland
More than 26,000 Portland mortgages moved into positive territory on their equity in 2012 and Zillow is forecasting the negative equity to fall at least 24.7% by the end of 2013. Housing inventory is low and time spent on the market is down. This is all great news for the recovering Portland market.
If you or a family member is planning to purchase, refinance, or learn more about mortgage rates, simply fill out our Fast Response form or give us a call at 888-644-1999.  Our experienced mortgage professionals would love to sit down and discuss your needs. We look forward to hearing from you!
Tags: 2013 Housing Trends, first option lending, first option mortgage, home mortgage, house hunting, mortgage lending, Portland Mortgage