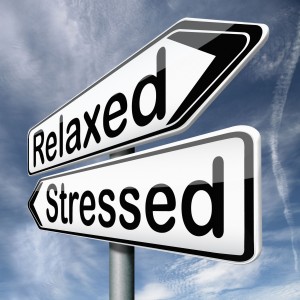 Any large financial decision is bound to cause some stress in your life, especially when you're talking about something as personal and emotional as a home purchase. Not only is this a huge financial investment, but it is the place that you and your family will be calling home potentially for years and possibly even a lifetime. So yes, stress is naturally going to be a part par for course; but there are some things you can do to limit the stress of obtaining a Georgia mortgage and make the homebuying process a little smoother.
Get Educated
If you're reading this blog right now, you're clearly already going down this path. Mortgage jargon and paperwork can be complicated and confusing, which in turn can make you feel overwhelmed. Get familiar with the various Georgia mortgage programs on the market, the differences between adjustable-rate and fixed-rate mortgages, and learn how to read a good faith estimate so you can easily compare quotes.
Consider working with a local Georgia lender that you can get in touch with to ask questions when questions arise. You don't have to do this on your own; there are an abundance of online resources and professionals at your disposal to make the process easier for you.
Know Your Financial Situation
Be prepared of your credit score and limit your spending during the process to avoid financial surprises that could derail your mortgage application process. You can get a free annual credit report if you are unsure of what your current score is. Review it for accuracy and inconsistencies that you may be able to contest to help improve your rating. The higher your FICO score, the lower the Georgia mortgage rate the bank will be willing to offer, so it is worth the effort to contest abnormalities on your credit report.
Don't Find a House and Then Look For a Mortgage
Get pre-approved or better yet, pre-qualified before you start your house-hunt. This can help you avoid unnecessary stress and heartache if the home you fall in love with turns out to be out of your price range. By getting pre-qualified, you can begin your search with the knowledge that you have a loan ready and waiting in the wings as soon as you find the home you want to put an offer in on and armed with this, make an offer that will fit within your budget.
First Option Mortgage can help you make your next Georgia mortgage and homebuying a process a breeze. If you are interested in speaking with one of our Atlanta mortgage lenders about the loans we offer, simply fill out our Fast Response form or give us a call in our local branch office located at (770) 226-5800. Our experienced mortgage professionals would love to sit down and discuss your needs. We look forward to serving you!
Tags: Atlanta Mortgage, first option mortgage, Georgia Mortgage, Georgia Mortgage Advice