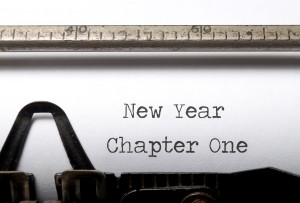 Is one of your New Year's Resolutions to purchase a home in 2014? With the economy in recovery and more stability and predictability in the housing market, you're not alone. But like any other large financial or life goal, preparation is required to make your resolution come to fruition. If you're preparing to purchase a home in 2014, here are some steps you can take to make your home purchase a smooth and successful endeavor.
Understand Changes to the Lending Rules
New laws for lending standards will be taking effect under the 2010 Dodd-Frank financial reform bill no more than 10 days into the New Year. In accordance with this rule, lenders will need to place more scrutiny on a borrower's finances to ensure every prospective buyer will be able to adequately pay back his/her loan. This means borrowers will need to have their financial house in order and the necessary financial documents and credit profile in place to better guarantee their chances for approval.
Improve Your Debt-to-Income Ratio
A huge factor in determining whether you qualify for a home loan is by evaluating your debt-to-income ratio. Under the new rule, lenders will no longer be able to offer a home loan if your total debt-to-income, with a home loan included, exceeds 43% of your total income. This means if you currently carry a high amount of student loans and unsecured debt, you will want to work to pay it down to meet this new requirement. Prioritize your spending and develop a strategy to pay-down your existing debt now.
Get the Appropriate Documentation in Place
The new stricter lending guidelines require lenders to make a good faith determination as to whether the borrower will have a reasonable ability to repay the loan. To make this determination, the lender will need to review the borrower's current or reasonably expected income or assets, employment status, monthly payments on any other loan simultaneous to the home loan, and of course the borrower's credit history as a determination of future ability to repay.
This likely means additional paperwork will be required to qualify for a mortgage. This could include paperwork on all current debt obligations, alimony and child support, and verification on the borrower's income or assets that will be relied upon to repay debts. Get your paperwork in order and request additional documentation that can support your ability to repay to improve your chances for approval.
Review Your Credit Profile with a Lender
First Option offers a complete purchase process that will allow you to make an informed and financially beneficial purchase decision. This includes a step-by-step overview of the purchase process, a free credit analysis to asses your current credit rating and ability to obtain financing, and credit coaching and advice. In the event your credit is on the cusp of qualifying or allowing you to move into a lower interest rate bracket, our lenders can help you with strategies to quickly and effectively improve your credit rating to ensure you obtain the best mortgage possible.
If you're interested in purchasing, refinancing, or learning more about mortgage rates, simply fill out our Fast Response form. Our experienced mortgage professionals would love to sit down and discuss your needs. We look forward to hearing from you!
Tags: 2014 Housing Trends, 2014 Lending Guidelines, first option lending, first option mortgage, Home Loan, home mortgage, Mortgage, mortgage education, mortgage lending