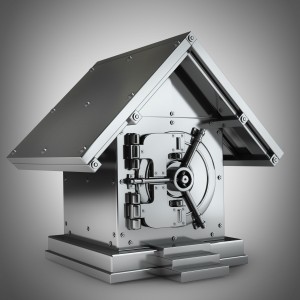 Investing in real estate is a great way to grow your wealth if done responsibly. While there are opportunities to make enormous returns on your real estate investment, high return tactics typically come with added risk. Safe real estate investing comes from knowing the end-game and answering the most important question, "When do I buy, and when do I sell?"
The Four Phases of the Real Estate Cycle
Historically, real estate cycles typically have an average duration of six to nine years and are broken up into four distinct phases: recession, recovery, expansion, and contraction. Recession occurs when the availability of financing has tightened and there is a high level of inventory on the market. The longer the recession phase, the lower the prices. This is the time to buy.
During the recovery phase, you can refinance as lower interest rates and more agreeable financing becomes available. This is also a great time to make needed improvements to the property as credit frees up and prices begin to recover. Once expansion occurs, institutional financing becomes readily available, and vacancies are at their lowest. This is the time to sell because once the contraction phase sets in, the market has been overbuilt, and the vacancies begin to rise, as do delinquency rates. This will cause investors to rush to exit the market and lead to falling prices at an increased speed. As the saying goes, "Buy when everyone is selling, and sell when everyone is buying"
Do Your Research
It is important to research your surroundings before committing to purchase in any given market. Look for stable, predicable growth in the local population. It does not need to be explosive, just recurring and consistent. Also look for a stable long-term economy in a market where living wage jobs are readily available and showing consistent signs of growth.
Keep a Net Positive Cash Flow
If the property won't provide positive cash flow on the first day of ownership, don't buy it. If after collecting rent and paying expenses, there is no income left over, then look for a different property. As a rule of thumb, look for a property that will net you a minimum of 20% over your mortgage payments. While this doesn't always guarantee your safety and could potentially lead to you missing good higher risk opportunities, it will ensure that you start out in real estate investing on a strong note and ensure your future success.
If you're interested in purchasing, refinancing, or learning more about mortgage rates, simply fill out our Fast Response form. Our experienced mortgage professionals would love to sit down and discuss your needs. We look forward to hearing from you!
Tags: 2013 home prices, 2013 Housing Trends, best time to buy a home, first option lending, first option mortgage, home mortgage, Real Estate