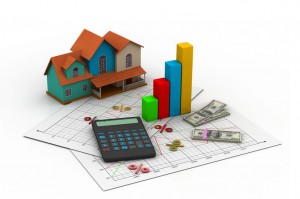 Securing a down payment can be the most daunting aspect of home ownership. Whether you're aiming for the minimum or hope to put down 20%, saving and gathering the initial funding can be challenging for anyone. At First Option we want to help everyone become homeowners, and so we've compiled a few strategies for coming up with a down payment. Consider one or a few of them as you begin accumulating funds for your next home.
1. Ask Relatives or Friends
Family gifts contributing to the down payment are very common, especially for first time home buyers. Many parents and grandparents want to see their loved ones in homes, and if they're living comfortably in retirement, they often have income to spare. Ask for financial gifts in lieu of future Christmas presents, or as an early inheritance.
2. Sell Other Assets
Second cars, real estate, heirlooms, stocks, bonds, and any other asset you have equity in can be used toward a down payment on a home. If you owed anything on an RV or piece of property, selling it off will also decrease your level of debt, which will increase your chances of getting approved on a loan.
3. Withhold Less in Taxes
If you're able, change your salary's withholding taxes to increase your monthly amount of take-home pay. This might seem like a risky, near-sighted decision, but remember you'll have higher deductions when you receive a mortgage. The extra income now can be saved toward your down payment.
4. Get a Second Job
Look for some temporary, part-time work to increase your income level. If you find something within your field, all the better, but any job, regardless of its pay level, will provide extra money that goes straight into savings. Remember it's temporary, so consider consulting work, bartending a few nights a week, or performing lawn maintenance on weekends. The extra income, too, will look better on your loan application.
5. Cash in or Borrow Against Retirement
First time home buyers are permitted to withdraw up to $10,000 penalty-free from their IRA to go toward a home. Most life insurance policies and retirement funds allow you to cash in or borrow against the amount you've built up. This can be a risk, of course, but if you view and treat your home as an investment, it can support you in your retirement as well.
Tags: first time home buyer, Home Loan, house hunting, housing market statistics, mortgage education, Real Estate