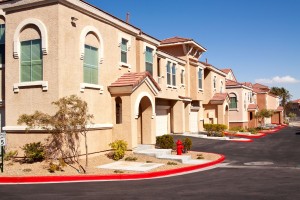 Refinancing your Las Vegas mortgage can help lower your interest rate and realize significant savings over the life of your loan. However, in order to maximize your savings and ensure you are getting the best mortgage rate possible, it is important to take these steps before you commit to a Las Vegas mortgage lender for a refinance.
Check Your Home Value
If you are unsure what your current home value is, check on Zillow to get a better idea of what level of equity you have in your home. If you are underwater on your mortgage, you will want to consider a HARP refinance, FHA Streamline Refinance, or VA Streamline Refinance depending on which organization your mortgage is backed by presently. However, if you have positive equity in your home, you can look at a conventional refinance and if you have loan-to-equity value of 80% or above, you may even be able to drop your mortgage insurance for additional savings.
Check Your Credit
The interest rate you're offered is not only based on today's going rate, but also the strength of your FICO credit rating. If you have a credit rating of 750 or above, you will likely be offered the best rate available. However, the more modest your credit rating the higher the interest rate will be. If you see any discrepancies on your credit history, you should file a dispute in order to have them removed from your credit report and improve your rating.
Compare Today's Interest Rates
Interest rates will differ depending on the type of loan and length of loan term. A 15-year mortgage rate will be lower than a 30-year rate and if you are looking at an adjustable rate mortgage, you may be able to get a low fixed introductory rate for a five, seven, or ten year term before your mortgage rate begins to adjust. You will want to compare the interest savings between your existing mortgage and the new rate to ensure you will be saving an adequate amount to cover the closing costs you will incur on your refinance.
Shop Around
Shop around with several local Las Vegas lenders and get good faith estimates from each of them to compare interest rates, closing costs, and the fees associated with each loan you are offered. Even if the interest rate you're offered is lower, the overall cost of the loan can be higher if the closing costs and fees are higher. Be sure to compare all the costs associated with the loan in order to make an informed decision.
If you are interested in refinancing your Las Vegas mortgage, simply fill out our Fast Response form or give us a call in our local branch office in Las Vegas, Nevada at 702-669-5400. Our experienced Las Vegas mortgage professionals would be happy to discuss how we can help.
Tags: first option mortgage, Las Vegas Mortgage, Las Vegas Refiannce, Nevada Mortgage, Nevada Refinance