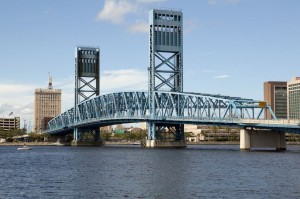 Deciding where to purchase a home is among the first questions any Florida homebuyer asks themselves. The answer, of course, depends on a dozen factors—a few of which are specific to first-time homebuyers. Your starter home in North Florida should be affordable, sensible, and in a place you'd like to live. That isn't always easy to find, especially given the recent increases in
local real estate trends
, but many areas remain ideal and accessible. We've identified a few of the best Jacksonville neighborhoods for first-time homebuyers, places to at least consider as you're shopping around for your first home.
1. Lakewood – A Lot of Community with a Lower Commute
Primarily a residential area, Lakewood is nestled between the San Jose and University boulevards, just a hop-skip away from downtown Jacksonville. That proximity means Lakewood residents spend 22% less time every day commuting, which makes it ideal for people who want to cut down on driving hours (and gas costs). Being residential, too, means quite a few businesses and community centers thrive in the neighborhood, with many local churches and grocery stores.
Many of the Lakewood homes for sale were built in the 1950's, giving them more character than most new developments. While the median housing value is just about average compared to greater Jacksonville, for being such a contained neighborhood the actual listings vary dramatically. Many homes cost less than $100,000, and some riverside mansions are selling for $4.5 million, providing an array of opportunities for every first-time homebuyer's budget.
2. Argyle Forest – Strong Schools and a Straight-Shot to Nature
If you're willing to add a little time to your daily commute, Argyle Forest is an affable neighborhood a few miles south of downtown, along Beltway 295. Adjacent to Orange Park, Florida, homeowners in Argyle Forest have easy access to Orange Park mall. It's also close to Jennings State Forest. Argyle Forest Blvd is a straight shot to the wildlife preserve, which offers hiking trails, swimming and fishing areas, and camping sites if you like sneaking away from city life on weekends.
Median home values in Argyle Forest are slightly higher than in the rest of the city, but the neighborhoods high school graduation rates are higher too—one of the indicators of a stable, healthy housing market.
3. Loretto – The "Extremely Livable" Neighborhood
Areavibes.com offers a comprehensive snapshot of just about every neighborhood in America, ranking areas for livability based on factors like crime rates, home values, and amenities. The site considers Loretto, a Jacksonville neighborhood nestled under Lake Mandarin in the Southside, "extremely livable" based on its low cost of living, surplus of local amenities, and—typical of North Florida—great sunny weather. The median income of Loretto residents is higher than the city's average, while home prices are lower, which means most of the listings are accessible for first time homebuyers.
Since the neighborhood is "land-locked," Loretto doesn't have the same riverside vistas as Lakewood, but you won't be far from the beach. In 30 minutes residents can find themselves on Ponte Vedre Beach, and like every homeowner in Jacksonville, you're never far from some great weekend getaways.
If you're ready to start searching neighborhoods for your first home in Florida, we're here to help you with the next step: purchasing, refinancing, or learning about our low down and no down payment financing options in Jacksonville! Simply fill out our Fast Response form or call our local branch at (904) 332-7800?. Our experienced mortgage professionals would love to sit down and discuss your needs. We look forward to hearing from you!
Tags: 2014 Housing Trends, best time to buy a home, first time home buyer, Florida Mortgage, house hunting, Jacksonville Mortgage, Real Estate