Saving for a down payment and closing costs is one of the biggest struggles many homebuyers experience. To compound the stress, most loan programs require money used for a down payment to be "sourced and seasoned".
What does that mean?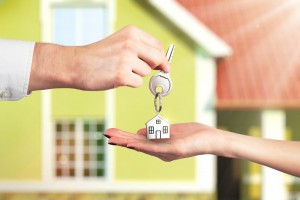 Sourced funds means you must show where the money came, like a bank account or retirement fund.
Seasoned means you must show the money has been in your account(s) for 60 days.
However, a tax refund is one of the few funds that are sourced and seasoned immediately.  There is no need for sourcing documents or 60 days of bank statements. All you have to do is provide a copy of the Treasury Check and a bank receipt showing the deposit
If you already have a down payment that is securely sourced and seasoned, you may want to consider applying your refund towards closing costs.  As a buyer, you will typically pay between 2 and 5 percent of the purchase price which can be paid for with the average tax refund of $3,120.00.
2017 is going to be a great year for the housing market and First Option is here to help you get into a new home. Connect with us on Twitter or Facebook, or fill out a Fast Response Form and we will respond to you shortly after.
Tags: Down Payment, home purchase, Mortgage Down Payment, Tax Refund