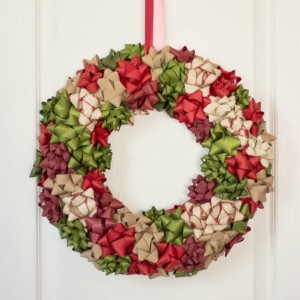 The holiday's are officially upon us! Family gatherings, holiday parties, and a general sense of festivity mark this time of year. This is also when many will take the extra time to "deck their halls" with some traditional and some more contemporary decorations to celebrate the season. But adding holiday décor around the house doesn't have to break the bank or require a special arts and crafts room to complete. Here are some of our favorite simple ways to usher in the holiday season around your home.
Festive Pinecones:
You don't have pay an arm and a leg to get a centerpiece of holiday themed pinecones put together. Step out your front door and take a walk, and you're likely to run into some along the way. Lightly spray paint half of them with one holiday themed color like silver and the other half with gold, red, or green. Display them in a glass bowl for a shimmery pop of color on your dining room or other decorative tables in your home.
Add a Little Jingle to Your Front Entry
Silver bells are a classic this time of year. There are even songs about this iconic item, so why not incorporate some into your entryway by tying some big silver bells to your front door with some festive ribbon.
Make a Bow Wreath
Wreaths can be an expensive item if you are purchasing a live decorated wreath or other ornate option. Using a simple Styrofoam wreath cutout, a glue gun, and a bag of bows, you can create a simple, festive, and fun bow wreath for next to nothing. Tie in colors you are already using around the house to theme the piece to the rest of your decorations!
Make a Holiday Potpourri
Delight all of your guests' senses with some homemade holiday potpourri. Dry some orange peels, and mix them with dried cloves, broken cinnamon sticks, and a bay leaf. Add everything to a saucepan, and cover with water. Let it simmer on the stove to create a wonderful aroma, and add additional water as needed throughout the day.
If you're interested in purchasing, refinancing, or learning more about mortgage rates, simply fill out our Fast Response form. Our experienced mortgage professionals would love to sit down and discuss your needs. We look forward to hearing from you!
Tags: Everyday Living, first option lending, first option mortgage, Holiday Decorating