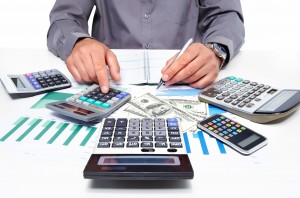 Mortgage rates are down for the fourth week running, putting interest rates at lows not seen since May. The going rate on a 15-year mortgage is hovering well below 4%. So should you consider
refinancing
from a 30-year mortgage to a 15-year mortgage? Here are some questions to consider before you make a decision.
How Much Interest Will You Save?
The amount of interest you can save by switching to a 15-year mortgage may amaze you. If we use a $250,000 30-year mortgage  at 5% fixed as an example, you would pay a total of $233,139 over the life of the loan in interest alone. On a 15-year mortgage at less than one percentage point lower you would pay just $85,685 throughout the life of the loan. That is a savings of $147,453 throughout the life of the mortgage!
Will Your Payments Go Up?
It depends on how much you still owe on your home, but they are likely to increase. Using the same $250,000 mortgage, you will have had to pay off at least $80,000 in principle in order to keep your payments at the same level. That is nearly 14 years worth of payments at 5% fixed. So how much can you expect your payments to increase? Using the same $250,000 mortgage at 5% on a 30-year fixed, excluding taxes and insurance, your monthly payment would be $1,350. Refinancing into a 15-year mortgage at one percentage point lower would increase your monthly payment to approximately $1,850—or an additional $500 a month.
On the flip side, once you have built up a minimum of 80% loan to equity value in your home, you can drop your mortgage insurance. On a 30-year mortgage, this would take approximately 10 years, on a 15-year mortgage, it would take just four. This can save you up to $200 a month on your mortgage payment.
Bottom line, if you're able to take on the additional monthly expense of a 15-year mortgage, you will save plenty of money long-term and build equity much more quickly in your home. However, if you have any doubt about your ability to make the monthly payments on a long-term basis, you can consider refinancing to a lower rate 30-year mortgage and make accelerated payments based on a 15-year amortization schedule. You will still pay more in interest, but in the event your income declines, you will have the flexibility to lower your monthly payment requirements.
Are you interested in exploring a refinance into a 15-year mortgage or are currently planning to purchase, refinance, or want to learn more about mortgage rates? Simply fill out our Fast Response form. Our experienced mortgage professionals would love to sit down and discuss your needs. We look forward to hearing from you!
Tags: 15-year fixed rate loan, first option mortgage, Mortgage, Mortgage Lender, mortgage rates, refinance