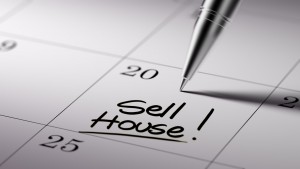 So you're thinking of selling your house off-market? There are many benefits to both the seller and buyer with an unlisted, off-market sale (or a "pocket listing," as it's called in the industry). And with the market as hot as it currently is, and housing demand outweighing inventory, taking this private approach to selling your home might be the best way to go.
But let's do a deeper examination of the advantages and disadvantages of selling your house off-market to see if it's right for you. Some of the most common reasons people choose this route are:
Privacy
Strangers aren't dropping by every few hours expecting to get a tour of your home. You don't need to clean three times a day. And you don't need that atrocious "for sale" sign on your lawn. Or balloons.
Reduced costs
You can expect reduced inspection fees, preparation costs, and cleaning expenses. Plus, you'll either eliminate or greatly reduce the amount of an agent's or broker's commission.
Better asking price
Buyers will typically pay market value or above market value for an "exclusive" property, especially in a hot market or buying upswing.
It's just easier
When you sell off-market, you do it your way, on the days and times you choose, without any time constraints or pressure. The actual transaction is usually friendlier, too.
Sounds great, but what's the catch?
There really isn't a catch, but there are some downsides to this approach. Selling your home off-market is great if you know the buyer, or if you rent out the property and don't want to disrupt your tenants. But if you're an average homeowner in a rush to sell, it may not be the best approach for you. Finding the right buyer may take longer than usual, because your property won't be listed. Additionally, with less competition may come a reduced offer from a buyer, especially if the market slows down.
Build relationships
The off-market approach also requires some hands-on work from you, like building relationships, networking, and even doing research into what's hot and what's not. By not going the traditional route, it may fall on you to handle the marketing, open houses, and showings — and the more people in your network, the better for you.
Seek help
Don't be afraid to work with a real estate agent, appraiser, attorney, or escrow firm when you need to — especially once contracts get involved. A real estate transaction is pretty complicated and always involves some risk, so don't shy away from professional advice. You can sometimes negotiate a flat or hourly rate, too.
Prepare the paperwork
Once you've found a potential buyer, be prepared to have any necessary documents ready for inspection. These may include:
The deed

Land and improvement surveys

Copies of property bills

Any construction plans

Warranties

Service contracts

Notices of any pending legal/government action

Lease terms or tenant info (if you rent out the property)

Zoning documents

Environmental assessments

Tax/special assessments

Seller inspections

Current title insurance/other insurance
If you're thinking of selling your home and have questions, we're always here to chat. You can also find out what's new with us on Twitter and Facebook.