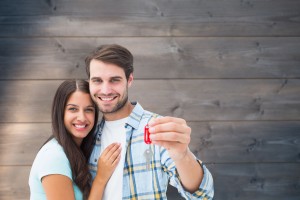 Anyone who owns 25% or more in a company is considered self-employed. For some, self-employment is the dream job. Being your own boss comes with many perks, of course — Tax deductions and your checking account being your very own expense account the biggest and most noticeable perks of them all.
If you're self-employed and looking to buy your first home these perks might actually be your biggest downfall. Self-employment can limit your chances of qualifying for a loan, but fear not. All it takes is some planning ahead to get your first house.
Once the bank categorizes you as self-employed, they'll decide on a number of factors whether or not you qualify for a loan. Read on for some of the biggest deciding factors.
The Stability of your Income
Many lenders require at least two years proof of verifiable income, however others might ask for less. Income isn't the only deciding factor lenders will take a look at, though. Lenders will take other aspects of your business into account, such as how much debt the business has accrued, as well as your own personal experience in your field of work.
So How Much am I Making?
Self-employed workers file many tax deductions relative to their business—dinner expenses, office supplies, all these things add up as expenses that can be taken out when filing taxes. In the short-term, these deductions are convenient for living costs, but did you know lenders will consider your income after all the deductions have been taken out?
Smart self-employers will diversify their earnings. Put some of them away toward retirement or expenses, while keeping enough of your earning potential to a pre-determined, consistence amount to be considered by any audit undergone by Mortgage Underwriters.
Show your Success
Self-employed workers want to demonstrate not only that income is stable, but that business is successful. Testimonials from clientele verifies your experience and your proof of income increasing over the years. Firsthand accounts are ways you can show that business is booming.
Also, be knowledgeable about various loan options that might not be considered traditional. "No-doc" loans require less paperwork while allowing people with a stellar credit score and a healthy down-payment to easily qualify. Know your options as an owner of your own business.
It's all in the Family
Ultimately for some families, getting a home is going to be a family matter. When all else fails, you might need the help of a reliable friend or family member to sign their name on the dotted line. This person would be either co-signing the loan or acting as guarantor of the loan.
However, be warned: co-signers and guarantors are just as legally responsible for the payments on your house if you are. If you aren't willing to pay for a house, you're better off just waiting to be more fiscally stable.
Ultimately, if it seems too difficult, you could scale down and search for a loan opportunity that is much easier to qualify for. Instead of first attempting at mortgaging a house, look at mortgaging a townhome. Meanwhile, you can build up your reliability while saving up for the house of your dreams.
The real first step is contracting someone to help you figure out your mortgage. It can be hard, certainly, but with the right professionals your rate could actually surprise you! If you're self-employed feel free to get in contact with us on Facebook or Twitter with any questions. If you're curious about what it takes to own a home, feel free to contact us anytime.